Building and Pest Inspection Brisbane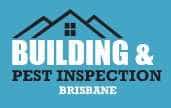 Building and Pest Inspection Brisbane – Top industries provides pest and Building Inspection services in Brisbane.
We have professional building inspectors who are always ready to help you in pest and building inspection work.
We have an affordable fee structure for these services so anyone can get the benefits of our cheap building inspections in Brisbane.
Our building inspection specialists have strong knowledge and license holder in the same field.
It also offers other cheap solutions like pest inspection, pool inspection, Termite inspection, Pre Purchase building and pest inspection, strata inspection, etc. and we are preparing essential reports of building inspections after completing the whole Building and Pest inspection work.