LIVINGSTONE INTERNATIONAL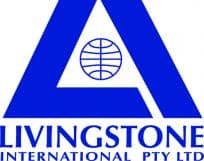 Livingstone International
Livingstone International is an Australian owned manufacturer and distributor of First Aid, Safety, Medical, Cleaning, Food Manufacturing and Packaging Supplies. Livingstone is internationally recognized as one of the leading suppliers and manufacturers of First Aid Kits & Refills, Gloves, Safety Signs, Dressings & Bandages, Hot & Cold Packs, First Aid Instruments and Equipment, Protective Safety Wear, Workplace Safety Products and Hygiene & Cleaning Supplies.
Livingstone branded products are innovative, high in quality and can be custom made.
Founded in 1984 Livingstone established a secure place in Australian market over the years, and due to a high demand, expanded its business internationally. Livingstone provides a valued one-stop-shop to its customers focusing not only on First Aid & Safety Supplies, but also Pharmacy, Laboratory, Childcare, Healthcare, Hair & Beauty, GP's, Physio, Chiro, Dental, Aged Care and Food Manufacturing.
Livingstone has fully functional offices and warehouses in Sydney, Melbourne, Perth and South Australia. This provides us with the ability to deliver to customers as efficiently and accurately as possible.
Livingstone has a well trained, educated customer service team with personalized account managers who are there to service diverse customer base and offer help in every aspect needed.