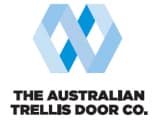 The Australian Trellis Door Company Pty ltd
The Australian Trellis Door Company Pty ltd
Barriers & Bollards, Industrial Doors, Dock & Warehouse Safety, Security, Crowd & Traffic Control
The Australian Trellis Door Company (ATDC) is a leading national supplier of quality security doors,security shutters,security barriers,overhead door systems,roller shutters,folding door systems,concertina doors,security plantation shutters,expanding door systems,expandable barrier systems.
ATDC is a family owned business and is 100% Australian owned.Headquartered in Condell Park,where the company manufactures its full range of products in a state of the art facility from where product is distributed nationally throughout Australia and shipped around the globe to countries including the USA,UK,Europe,South East Asia (Including Hong Kong,Singapore and Vietnam) and throughout the Pacific Islands and New Zealand.
ATDC has participated on many prestigious national projects such as the Australian National Maritime Museum, The Bovis Lend Lease / Telstra national contract, the Woolworths Plus Petrol national contract and the Dick Smith Electronics national contract. ATDC's in house engineers are continually focused on developing its range of quality security products in an effort to provide the customer with what is now the most diverse range of barrier security systems on the market.
ATDC's commitment is to supply quality security products at competitive prices, innovative ideas and solutions and uncompromising service.