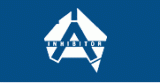 Australian Inhibitor
Australian Inhibitor
Bag Sealing, Flexible Packaging, Industrial Products, Packaging Films, Steel & Plastic Strapping, Building & Maintenance
Our objective is to provide the best and most cost effective product range to protect metal surfaces both ferrous and non ferrous from rust and corrosion through process, storage and shipment both locally and overseas.
Our Research and Development team has a strong commitment and focus to bring about new and innovative VCI packaging to solve your temporary rust and corrosion issues.
Specialized bag making employing VCI laminates, VCI heavy duty films and military spec materials are an integral part of Australian Inhibitor's portfolio of products.
Soft Film Formers available in liquid and aerosol have been well researched and provide with and used in conjunction with alternative packaging materials the "Total VCI Package" of supply for all industries.