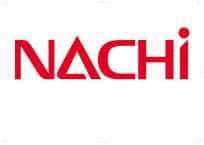 NACHI is a major Robot Manufacturer based from Japan with more than 100,000 Robots Installed World Wide.
The Nachi product line has been designed to optimize robot speed, work envelope, payload capacity, accuracy, size and reliability.
The payload capacity range is comprehensive ranging from 4 kg to 700 kg.Nachi Robotics diverse line of manipulators can accommodate virtually any industrial application allowing us to provide our customers with the best solutions for their processes. 
These robots range from light weight, high speed, highly accurate robots through to the powerful SC700DL capable of lifting 700Kg