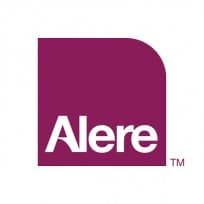 Because Knowing now matters™, Alere delivers rapid, reliable drugs of abuse screening. As the #1 global provider of rapid point of care tests, Alere manufactures toxicology products for pre-employment, workplace, criminal justice and clinical testing. Products range from urine and oral fluid devices through to laboratory assays.
The Alere DDS2™ is our premium, ultraportable oral fluid drug screening analyser for workplace and law enforcement. The Alere™ Toxwipe™ offers a sensitive, buffer driven standalone solution for oral fluid. Our Immunalysis product line provides a comprehensive solution for laboratory drug screening including a broad range of synthetic cannabis and eosoteric screens.
For more information on Alere, please visit our website.