Draeger Safety Pacific Pty Ltd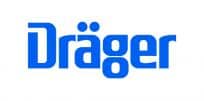 Draeger Safety Pacific Pty Ltd is a subsidiary of Dräger Safety AG & Co. KGaA in Germany and was incorporated in Australia in 1963.
Today Draeger Safety Pacific Pty Ltd employs 110 staff and is one of the leading suppliers of
Portable and Fixed Gas Detection, incl. diesel emission testing
Breathing Equipment, from breathing apparatuses to compressors
Personal Protection, from facial masks to chemical protection suits
Drug and Alcohol Detection
and more
As a registered training organisation (RTO) and quality accredited service provider we are not only supplying the products we also provide quality service and training supporting them throughout their life time.
Draeger Safety Pacific Pty Ltd operates from the main office and assembly plant at Mount Waverley, Victoria and operates a national sales and service network guaranteeing speedy on-site support and local presence.
To discuss your safety needs please contact us on 1800 67 77 87 or email customer.service@draeger.com or visit our website on www.draeger.com.