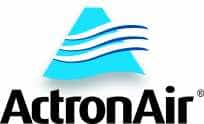 ActronAir believes in ideas, not in maintaining the status quo. That's why they have been innovating for 30 years to produce some of the most technologically advanced, energy efficient air conditioning systems in the world.
As the largest Australian-owned manufacturer of air conditioners, they locally research, develop and engineer residential and commercial systems specifically to cope with the extremes of the Australian climate.
Hercules™ is ActronAir's most recent, industry award-winning, super energy-efficient product.
Suited to large commercial rooftop installations, and delivering energy efficiency ratings unheard of in its category (up to 50 percent more efficient), Hercules™ is a variable capacity rooftop packaged unit and winner of the ARBS* Product Excellence Award 2014. (*Air Conditioning, Refrigeration & Building Services industry).
Other company innovations include advanced air flow technology, award-winning energy smart zoning, sound reduction, temperature control and a unique louvre grill for the outdoor units.
ActronAir has a purpose-built, world-class design, development, manufacturing and testing facility at its head office in the Sydney NSW suburb of Bella Vista, and with over 200 employees across six interstate offices has a national footprint.

www.actronair.com.au / 1300 522 722