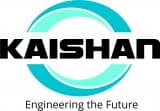 Kaishan Australia
Kaishan Australia
Air Compressors & Products
Southern Cross Compressors started in business since 1983, and has kept pace with the changing demands of the manufacturing industry ever since. 
Now, as Kaishan Australia, the company is currently focused on providing a comprehensive and customer-focused business model, while simultaneously keeping abreast of technical changes to expand and enhance its wide range of technical servicing abilities. 
To facilitate these objectives, Southern Cross has partnered with one of the largest compressed-air equipment designers and producers: Kaishan Compressor Co.
It has also overseen the establishment of one of the largest customer and equipment service teams in the industry, and supplied them with the training to service not just Southern Cross equipment, but an inclusive range of industry-standard air compression equipment used across the industry. 
Southern Cross is also responding to the increasing cost of energy, and changes in the company procedure show a comittment to produce lower-cost, high-efficiency equipment to benefit the customer. 
Company CEO, Mark Ferguson, states that "the Kaishan acquisition has greatly enhanced our ability to deliver the companys positioning promise of 'lower cost compressed air' through the introduction of a much wider range of system types and capacities to accurately suit our customers varied applications."