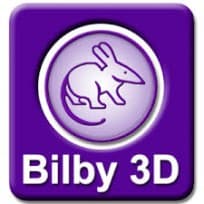 Bilby3D is dedicated to bringing desktop and industrial 3D
printers and scanners to Australia and New Zealand.
We strive to hold stock of 3D printers, consumables and spares in
Australia, supporting them through our showrooms and service
centres in Sydney, Melbourne and Brisbane.
Since 2011 we have been building expertise in FDM and SLA
technologies and stock a wide range of materials, from everyday
PLA and ABS to PEI and PEEK. These materials can now include
Carbon Fibre and Kelvar reinforcement, Metal fill and conductive
plastic blends.
Bilby 3D distributes Raise3D, FlashForge and Modix 3D printers.
Calibry as well as Matter and Form 3D scanners. Kimya, Spectrum,
Proto-Pasta and PolyMaker industrial filament materials (some
included in the Makerbot and Ultimaker certified material
programs), and well as our house brand.
Order online, by phone or email, at one of our showrooms, or
through one of our resellers throughout Australia and New
Zealand.