Arrow Electronics Australia PTY LTD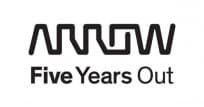 Arrow Electronics is a global provider of products, services
and solutions to industrial and commercial users of electronic
components and enterprise computing solutions. Arrow serves as a
supply channel partner for more than 150,000 original equipment
manufacturers, value-added resellers, contract manufacturers, and
commercial customers through a global network. Arrow is complete
technology partner that covers a broad range technology solutions
and service deliverables with a specialization on digital
transformation and IoT. The company maintains over 300 sales
facilities and 45 distribution and value-added centers, serving
over 80 countries.