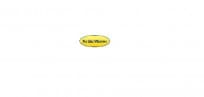 We at Nuline Windows are expert in providing high quality
bifold doors, bifolding windows, aluminium bifolding doors,
aluminium windows and a premium glazing system. At Nuline
Windows, we believe in quality in everything we do. Our wide and
extensive range of services includes aluminium windows,
bi-folding windows, aluminium doors, glass bi-folding doors,
slider doors and stacker doors. Our customers have rated us as
highly responsive as we relentlessly pursue excellence in
everything we do. We also offer wide range of customized options
for our bifold doors and windows.