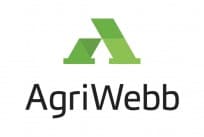 Unlock your farm's full potential with AgriWebb
A simple and easy to use tool that uses on farm data to make your
farm more efficient and profitable.
Farm management done right
AgriWebb end-to-end farm management software is smart, simple and
easy to use. All our software is built in consultation with
Aussie farmers and industry stakeholders to ensure we build the
tools farmers want and the industry needs.
Our founders come from 5 generations of livestock production.
Their experience in traditional livestock production and
management led them to realise the need for data-driven tools and
methodologies in farming practice. They started AgriWebb in 2014
to address this need, building a team of expert engineers and
designers.
We are taking a very different approach to traditional 'AgTech'
companies by raising our profile as leaders in livestock
technology, hiring the best Australian talent and putting our
customers first. All our software development is done in-house in
Australia, meaning customers can speak directly with the people
who are building the tools to make suggestions and
recommendations. This helps drive the direction of the products
we build and the overall direction of AgriWebb.
Opportunity to innovate this industry not only exists at the farm
gate, but across the entire supply chain and connecting
industries including the sale and purchase of livestock,
commodities and farm supplies; food transparency and
traceability; food security; real estate; banking and finance;
and education.
We are excited by the opportunities to change the agricultural
industry and hope you will join us on this journey.