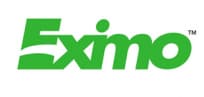 Challenging the complex issues
In all aspects of manufacturing, a clean, safe workplace is absolutely essential to both workers and productivity.
So, at Eximo, our philosophy is a simple one. To provide manufacturing industries with a range of ducted waste disposal solutions that are second to none.
Less simple, however, is the complex technologies required to put this into practice. For this reason, we are continually researching and developing new products to ensure that as manufacturing techniques advance, we have the ducted disposal system to meet your specific requirements.
Everything from faster, more efficient particle and fume removal, to up to the minute ways to simultaneously remove waste without interrupting a packaged goods production line running at break neck speed.