Pro-Visual Publishing Pty Ltd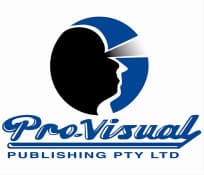 Pro-Visual Publishing is the leading specialist in wall mounted workplace health & safety, food safety and hygiene and health and wellbeing information resource Guides. Growing its industry base steadily for over 16 years, Pro-Visual Publishing now prides itself on a portfolio of over 40 industry specific information resource Guides for Australia and New Zealand.
The Guides are sent out free of charge to over 180,000 recipients and are refreshed annually with vital health and safety advice, new legislation updates and new attractive artwork.
The Guides are a proven, solid approach to attracting the attention of personnel, educating and motivating them to meet higher standards in the workplace and when working within the community. Similarly, the Guides provide an easy and informative way for businesses to ensure that vital health and safety information is highly visible and readily available to all employees.
At Pro-Visual Publishing we are committed to providing up-to-date information that is relevant and specifically targeted to each industry we service. This means addressing day-to-day hazards, preventative action, guidelines and providing contact details for further information. The Guides use easy to read language and a visual layout making the wall mounted Charts easily accessible in all work places.
Pro-Visual Publishing's trusted, accurate and up-to-date wall Guides are prominently displayed in workplaces across Australia and New Zealand providing vital information needed to maintain a healthy, safe and productive workplace.