TOSIBOX® solution consists of modular components that offer unlimited expandability and flexibility.  All products are compatible with each other as well as internet connection, operator, and device agnostic. The system works both in internal and external networks.
With TOSIBOX® you can build a secure IoT infrastructure in minutes without special IT skills. Centralised real time management of IoT devices and access control help you generate cost savings and make your everyday work stress-free.
View the full TOSIBOX® range on our website: here
TOSIBOX® Lock is a router with firewall sharing access to devices. One TOSIBOX® Lock protects all devices behind it. As the company grows, more Locks can be added to various locations.
TOSIBOX Lock 500i (with GSM) - View on website here
TOSIBOX Lock 200 - View on website here
TOSIBOX® Key is a dongle used to access the network. In addition to a Master Key, the ecosystem can have several users with more physical keys, mobile app or software licenses.
TOSIBOX Key - View on website here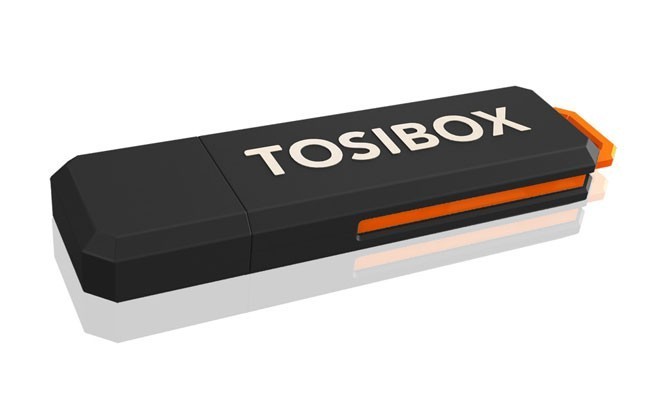 View the full TOSIBOX® range on our website: here