ZEBRA WEARABLE SOLUTIONS PRODUCE DOUBLE-DIGIT PRODUCTIVITY GAINS
16-08-2016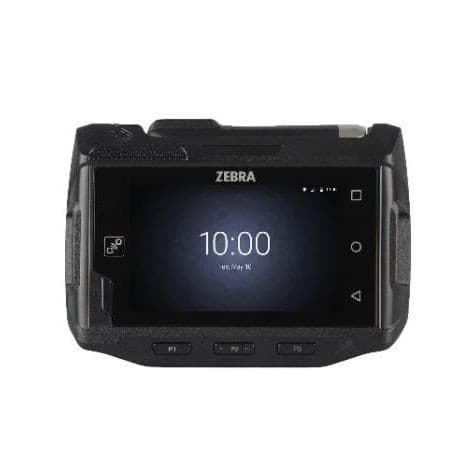 Zebra Technologies a global producer of devices that provide real-time visibility into organizations' assets, people and transactions, has responded to the industry's need to increase operational visibility to ramp up efficiency and productivity by introducing a collection of products designed for warehousing tasks.

The Total Wearable Solutions - the world's only dedicated family of wearable devices built on the Android™ operating system (OS) - is backed by Zebra Mobility DNA, with hands-free and speech-directed picking that increases user mobility, comfort and accuracy.
"A recent industry report from Zebra found that 72 percent of nearly 1,400 logistics professionals expect to use voice-directed picking solutions by 2020, up from just 30 percent in 2015. They recognize the need to help workers focus on the task at hand, rather than on handling a device. By liberating warehouse workers' hands and eyes, Zebra's Total Wearable Solutions will improve productivity and enhance their mobility, comfort and accuracy with all the necessary information in sight," said Joe White, vice president, Enterprise Mobile Computing, Zebra Technologies.
Compared with traditional speech-only wearable devices, the new multi-modal solution delivers 15 percent productivity improvements, with a 39 percent reduction in errors. Zebra's Total Wearable Solutions is the latest milestone in Zebra's commitment to delivering "visibility that's visionary," following the announcements of the TC8000 mobile computer and the 3600 series of ultra-rugged scanners.
Designed for inventory management, yard management and picking and put-away applications in warehouse, manufacturing and retail environments, Zebra's Total Wearable Solutions include:
The easy-to-use  WT6000 Industrial Wearable Computer, featuring a touch display and secure tap-to-pair NFC technology. The WT6000 arm band features non-absorbent materials for breathability and improved hygiene when worn on the arm.
The RS6000 Wearable Ring Scanner, which provides improved picking speed and accuracy with programmable line-of-sight LED colors to direct user activity as well as improved range and motion tolerance, even when the worker or an asset is in motion.
The wireless HS3100 Headset, enabling speech-driven applications and voice communications along with superior noise cancellation technology.
Zebra's Total Wearable Solutions utilize Mobility DNA, a software ecosystem that gives mobile computers more enterprise capabilities with business and productivity tools customized to workers'