Published 27-08-2020
| Article appears in August 2020 Issue
YEAR-LONG LOCKDOWN MAY PARALYSE VIC MANUFACTURING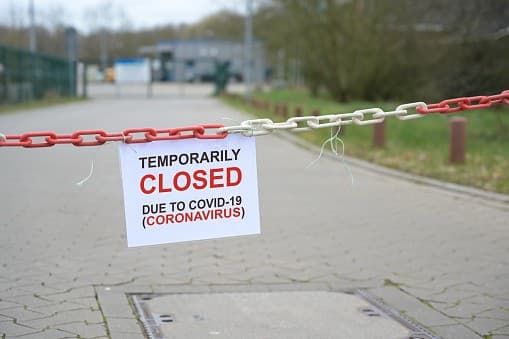 Victoria's planned request to extend the state's COVID-19 lockdown to 12 months has raised concerns it may irreparably harm business.
State advocates for human rights say parliament should heed the calls and only favour "the most limited possible option for extraordinary powers".
Questions have been raised about whether a 12-month state of emergency is possible within the law, and if it would even guarantee complete eradication of the coronavirus.
Amid mounting backlash, Victorian Premier Daniel Andrews defended the 12-month extension on account of the 15 coronavirus deaths recorded on Monday 24 August, along with 116 new cases – the state's lowest increase in more than seven weeks.
Following the second wave of the pandemic, Victoria has clocked up 400 deaths – the highest among the states and territories – while COVID transmission continues to spike between 200-400 cases daily since July.
Former Liberal Premier Jeff Kennett has opposed Premier Andrews's plans.
"The Premier said he might keep the state of emergency in place until we have a vaccine," he told Sky News.
"We may never have a vaccine. Are we all going to be locked up at the whim of the Premier without any checks and balances?"
And he finds an unexpected ally in RMIT Business and Human Rights Centre director Professor Shelley Marshall, whose latest work focuses on working conditions in the cleaning and meat industries.
"Locking down the whole society is a blunt tool for addressing COVID-19, and the evidence shows that while it is highly effective in the short term, it harms the entire economy and mental health," she says.
Professor Marshall has called for a more targeted approach to eliminate COVID-19 in which state and federal departments work together as the public reaches "an untenable level of fatigue and resentment" over restrictions on civil liberties.
"COVID-19 clusters around the world have blossomed in places of work in which migrant workers are concentrated who lack the same rights as others in society, where workers lack security, and where they have no choice but to work in close proximity to each other," she says.
"This occurred in the meat processing industry. Meat processing plants in the US acted as incubators for the coronavirus, which spread rapidly among workers unable to perform physical distancing, and then out to the rest of the society."
Similar misfortune has befallen the aged care sector, with elderly care homes a hotbed of COVID activity.
"For cleaning workers, the evidence points to inadequate PPE, training and equipment, and few workers have the right to sick leave."
Professor Marshall believes that unless both the organisation of work and conditions of work are addressed, society will keep bouncing in and out of restrictions on civil liberties.
"We are concerned about the continuation of broad restrictions on civil liberties when other, more targeted strategies are not adequately being put in place that will protect us in the longer term," she says.
"Stage 4 shutdowns will only protect us in the short term."
Victoria has been in a state of emergency since 16 March and has renewed it six times when each four-week period lapsed. The next emergency declaration expires the second week of September.
Premier Andrews told reporters on Monday that he'll request parliament extends the allowable period of a state of emergency.
If granted the extension, Victoria would in effect remain in a state of emergency until September 2021.
Meanwhile, peak employer organisations Ai Group has pointed out the "mind-boggling" impacts of the pandemic, "setting Victoria to be Australia's economic laggard."
The estimated national cost of the continued lockdown is in the field of $10-12 billion. Somewhere between 250,000 and 400,000 jobs are expected to be lost.
"It is critical that the Victorian Government acts quickly to make sure that the real damage is scaled back as much as possible and as rapidly as possible," says Ai Group chief executive Innes Willox.
"While progress seems slow, the Victorian Government is working to address the concerns industry is bringing to its attention about the lack of clarity and the range of anomalies with, and unintended consequences of, many of the original restrictions and closures."
However, the recent call to extend the state of emergency to a year may create further challenges, especially for businesses such as metal fabricators and those in the metals supply chain.
The ever-important logistics industry may also be severely impacted by a 12-month lockdown.
Before the recent announcement by Premier Andrews, the industry was calling for further clarification on details surrounding the opening and closing of companies.
Willox believes there's a need for the flow of feedback to be prompt and effective for the sake of keeping businesses abreast of the latest state developments.
"If you live in Victoria, you know thousands of Victorian business owners are on edge at the moment," he told Nine's Today Show on Thursday.
"They're doing it very tough."
Willox says the political symbol of calling for a 12-month extension of powers is that Victoria is closed for business and will be closed for a very long time.
"All that does is send a message to business for people to turn off the lights, switch off the taps and pull down the shutters. That's not what you want."