XENOPHON URGES MAJOR PARTIES TO SUPPORT MANUFACTURING JOBS
31-01-2017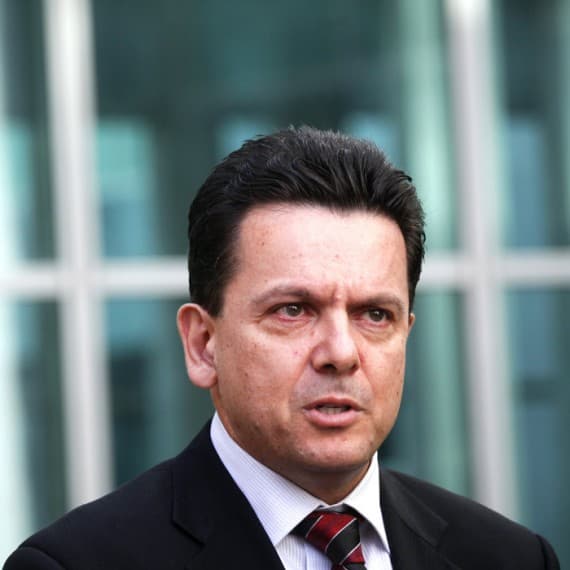 With Australian manufacturing falling to its lowest level in a hundred years, it has never been more important that a formidable advocate puts forward the much needed case for an Australian manufacturing revitalisation.
Senator Xenophon's strong support of Australian manufacturing shows how the Coalition and ALP have fallen behind by sidelining the role of Australian value-adding manufacturing jobs, and secondary exports generally. 
Both the major parties and particularly the Coalition seem content to throw Australia's economic future to the tidal ebb and flow of international events and commodity prices rather than developing policies to directly address the challenges Australian faces.
The manufacturing vision articulated by the Senator from South Australia of advanced manufacturing industries and jobs for Australians is not without its local motivations.
The greater Adelaide area has been hit particularly hard by federal Government policies that have, in effect, exported Australian jobs to low wage economies where the majority of the population still live as subsistence rural farm labourers.
The Senator speaks with obvious passion and commitment when mentioning the amendments to the Government tendering and procurement guidelines which requires government officials to consider the economic benefit to Australia of any purchasing or procurement decision.  
Working with Finance Minister Senator Mathias Cormann his NXT party was able to secure these changes which come into effect from 1st March this year.
Similarly, Senator Xenophon will chair the Joint Select Committee which will consider Australian manufacturing and exports. 
The Senator looks forward to the committee discussions being "robust and wide-ranging" with all ideas on the table and where the ideas and policy foundations aim to get the best outcome for Australia and Australian jobs.
In articulating his vision, the Senator spoke with considerable admiration of Germany's "stunning success" with its value-added manufacturing sector which continues to grow and is now exporting more than ever.
"The German collaboration between Industry, Government, unions and finance is a model of success we can all learn from and has many useful lessons for Australia," he said.
Senator Xenophon argued persuasively for the greater Australian body politic to focus on a success-based value add manufacturing policy, suggesting the nation can "no longer afford to ignore such an option".
One area of opportunity was Australia's superfunds, which hold more than AU$1.5 trillion in funds and growing which according to the Senator presents an opportunity to unlock some of that funding mass to boost productive investment within Australia. Currently more than AU$300 billion is invested overseas. 
Many observers believe too much Superfund money is chasing lazy unproductive returns such as artificial share appreciation due to equally long term unsustainably low interest rates.  Perhaps Australian money could be put to better use for Australia and Australians?
"Could not some of this $300 billion of Australian super funds be available for investing in local Australian business development, and strengthening Australian supply chains," said Senator Xenophon.
On the recent election of US President Donald Trump, and his position on global trade Senator Xenophon was cautious. He believes globalisation in its current form has spawned policies that became ideological, rather than practical or sensible.
In his view, the current ideological model of globalisation has failed and caused considerable harm to Australia and Australian jobs.  The voters of Australia agree and are demanding better.
Senator Xenophon laughed off the suggestion he was in a protectionist and in a light moment suggested he has been misunderstood.
"International investment in Australia is both needed and desirable," the Senator said. The Senator added. "It is a question of the value for the Australian economy, Australian workers and the taxpayer."
Senator Xenophon has joined the battle for Australia's economic future. It is a battle of ideas, ideas and coherent policies for jobs and living standards and better economic opportunities for all Australians.
  
David Gray is lead consultant at Biztechwrite, suppliers of export and trade advice, speeches and policy papers, e-learning and language translation.  David can be contacted at biztechwrite@gmail.com