XENOPHON CALLS FOR SA TO DEVELOP THEIR OWN ELECTRICITY EMISSIONS TRADING SCHEME
18-08-2016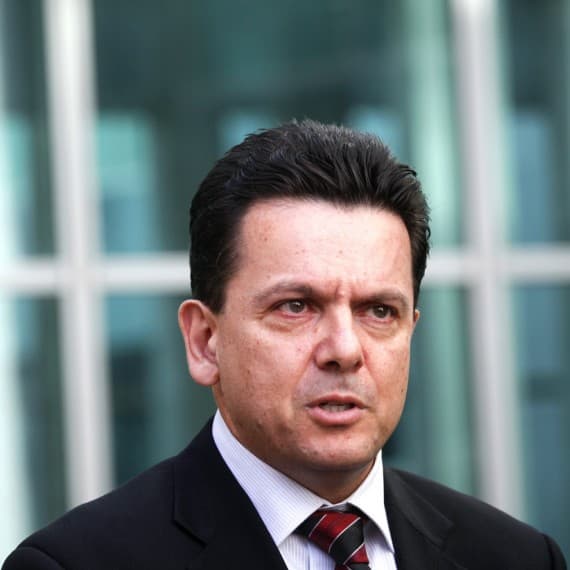 The South Australian Senator Nick Xenophon has said that state governments should establish their own joint trading schemes if the federal government continues to refuse to put a price on carbon.
At an industry conference in Port Pirie, Senator Xenophon said that the scheme would lower prices overall.
"The sooner that COAG acts, or alternatively the Victorian and South Australian governments, the sooner consumers and businesses will have real relief in power prices with enhanced reliability," he said.
"It could and should happen this year."
Senator Xenophon said he had discussed the proposal with South Australian Energy Minister Tom Koutsantonis, and had written to the federal Minister Josh Frydenberg, urging the issue be discussed at a national meeting of energy ministers on Friday.
He continues to say that instead of advocating for a nationwide carbon price, the Federal Government should bring forward the original scheme put forward in 2009, when Malcolm Turnbull was the opposition leader.
"We, as in Malcolm and me, jointly commissioned Frontier Economics to come up with an alternative emissions trading scheme to [then prime minister Kevin Rudd's] carbon pollution reduction scheme," he said.
That scheme would effectively see dirty power generators pay cleaner generators to run more.
"Instead of placing a tax on every tonne of carbon generated by power producers, a price for pollution would only kick in if a power plant was above a certain level of intensity and below that level, a credit is provided," Senator Xenophon said.
"That is dirty generators would have to pay cleaner generators to run more."
He continued to say that the scheme would displace coal-fired generators and give a credit for idle and underutilised gas generators, like Adelaide's Pelican Point power station, to start up.
"Such an approach would also reduce prices significantly," he said.
"A price reduction in the order of one-third of the wholesale price which would mean 10 to 15 per cent in price cuts for consumers, and inevitably more for large users."
Federal Industry Minister Greg Hunt said while Friday's COAG meeting would discuss major reforms to the National Electricity Market, an emissions trading scheme was not on the agenda.
"We have a system that's working, that's reducing emissions without introducing an electricity tax. And we're not about to introduce an electricity tax."
South Australian Energy Minister Tom Koutsantonis said Senator Xenophon's proposal had already been considered by numerous bodies, including COAG.
"I am sure this idea is one of the many things we will discuss on Friday at what is an incredibly important COAG meeting," he said.
"The main point I agree with Mr Xenophon on is that this is an urgent issue that requires the ministers to take back power in decision making, form a consensus and agree to a reform of the energy market."