Published 22-12-2020
| Article appears in February 2021 Issue
X Fall Arrest Harness courtesy of 3M Protecta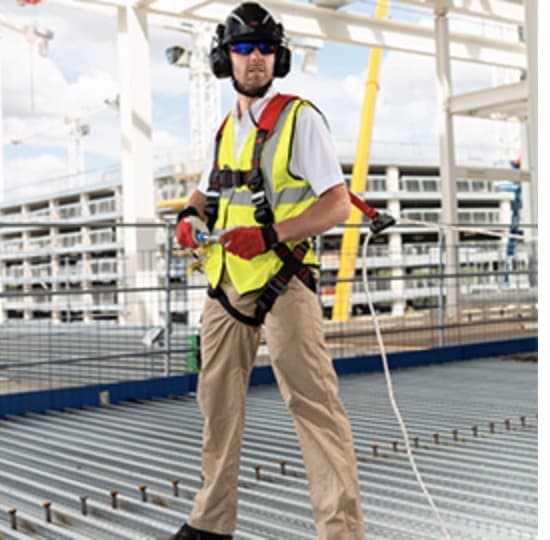 Introducing the Protecta X, the new generation of 3M Protecta Fall Arrest Harnesses, redesigned and upgraded to incorporate enhanced comfort and safety elements.
A range of harnesses that provide reliable protection, comfort and convenience; now with upgraded premium features and a sleek, modern look – all at an affordable price.
Available in a variety of styles and configurations, these new harnesses have enhanced features as standard inclusions, including quick connect buckles, auto-resetting lanyard keepers as well as softer and more durable hip padding.
Backed by science, every feature is carefully thought of and crafted based on research, user experience, technology innovations, science and most importantly, with your workers at height in mind.
The new 3M Protecta X Fall Arrest Harness range – raising the bar but not the price. Ideal for use in a wide range of industries, including construction, utilities, telecommunications, manufacturing, MRO, transportation mining and general industrial applications.
The full-body fall protection harness.
Once it's been established that there is a requirement to work at height, the right work methods need to be developed and suitable fall protection equipment selected for the job at hand.
The most crucial element of someone's personal protective equipment is the full-body harness, they connect the worker to the fall protection system.
Of everything that workers at height use, they will interact most frequently with the harness, whether donning, adjusting or inspecting it. However, harnesses can be extremely uncomfortable if they are:
• Not appropriately selected for the task
• Not worn correctly
• Not adjusted properly
These factors can put the fall arrest effectiveness at risk for the user. In addition, users of industrial fall protection harnesses need training in its use, care, inspection and maintenance. A full-body harness is the single most important equipment choice you can make for you or your workers. In the event of a fall, the full-body harness distributes the fall arrest forces evenly across the body.
The evolution of the fall protection harness
Harnesses have come a long way since the linesman's 'body belt', worn in the early 1900s around users' waists for pole climbing.
These forerunners of today's full-body harnesses were at best better than nothing, only providing some protection to arrest falls if the worker happened to fall 'correctly'. The belts offered no impact or shock protection from impact forces to the body.
Worse still, they rarely fitted correctly, meaning that workers often fell out of the belts which were too loose. Accidents led to the development of the first full-body harness, designed initially with the objective of better distributing fall arrest forces and minimising the chance of the worker falling out of the system.
Developed in the 1940s and modelled on the military parachute harness, this harness did distribute fall arrest forces more evenly but still fell way short of perfect. The bulky and heavy materials used in its construction proved to be very cumbersome and hard to don and wear, leading to a lack of widespread use.
In time, developments moved on to triangular and X-fit style harnesses. These were easier to don, as they fell in place by grasping the dorsal D-ring.
The first harness with comfortable features such as soft edging and padding was not developed until 2001 and was designed in the mould of a recreational harness that incorporated durable materials.
Today they have evolved to include features such as five points of adjustment, stand-up dorsal D-rings, quick-connect buckles to aid donning and fit, integrated self-retracting lifeline adapters for fast and easy connections and industry-specific features.