WYATT ROY TO GIVE TECH SECTOR A MUCH-NEEDED BOOST
22-09-2015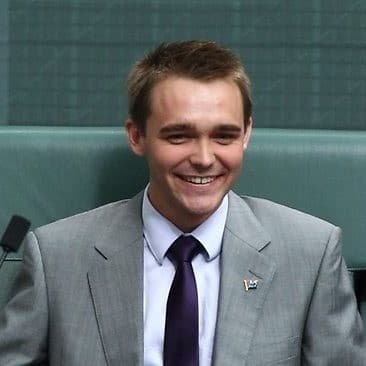 The appointment of 25-year-old QLD MP Wyatt Roy as assistant Minister for Innovation is certain to give Australia's tech sector a huge boost.
Australia's youngest minister is a vocal political champion of Australian startup businesses – the sector Prime Minister Malcolm Turnbull has pointed to drive the economy as the resource boom fades.
"We have to work more agilely, more innovatively; we have to be more nimble in the way we seize the enormous opportunities presented to us," Mr Turnbull said.
"Above all we must be more innovative."
Many believe Mr Roy's elevation to the ministry indicates the tech and entrepreneurial sector is about to embark on a golden era.
Mr Roy has "scoured the globe" looking for best practice policies.
"He's been over to Israel, Boston, Silicon Valley and New York – and he's really understanding the world's best policies and practices for ecosystem growth, and he brings them back," StartupAUS head Peter Bradd told AAP.
"We talk to him regularly. He's a great friend to the startups ecosystem."
Many in the industry see him as helping anchor the expanded Industry, innovation and science portfolio under Christopher Pyne, the former education minister.
Mr Roy, who did not complete a University degree to pursue a career in politics, said he feels "lucky" and "humbled" to have made the Cabinet line-up.
He told the Australian Financial Review he is well aware of the issues crippling Australia's digital economy – those of scale, STEM education, skills and lack of venture capital investment.
Mr Roy said he would also like to see many of the 20,000 Australians now living in Silicon Valley (known as the Australian mafia) to return to Australia.
"We want to become a hub of entrepreneurship," Mr Roy said.
He's also said he will push for more venture capital funding in tech and more collaboration between the private sector and universities.