IS THIS THE WORLD'S MOST EFFICIENT PRODUCTION LINE?
18-04-2017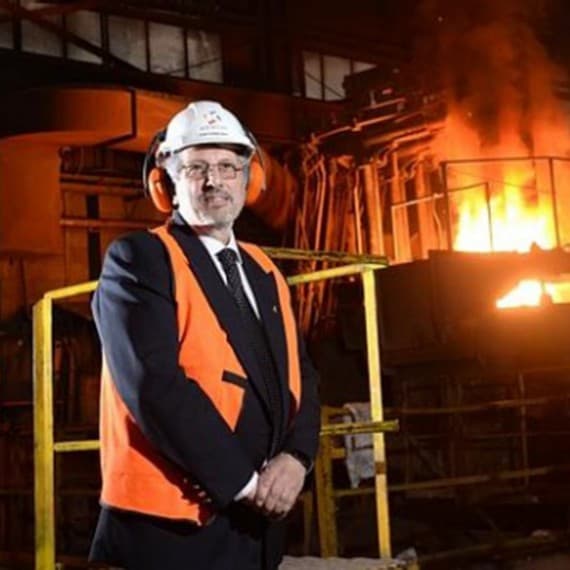 A Victorian-based manufacturer has met the advanced manufacturing revolution head-on, incorporating 3D printing, industry 4.0 sensors, and remote access into an all-new production line. 
Keech Australia, located in Bendigo, has been operating for 83 years and has tried to stay ahead of the game the entire time. While their workshop has a huge amount of traditional manufacturing machinery, there's a great deal of high-tech additions. 
"Some people looking from the outside into an organisation such as this see it as old technology, and I can tell you it is far from that. The complexity is enormous," says Keech Chief Executive, Dr Herbert Hermens.
By adding sensors and allowing remote access (amongst other improvements), Keech believes it is launching the most efficient production line in the world. 
"Even a few degrees can ruin a melt. We have highly qualified engineers at the doctorate level working within the company to make it successful. We now have a very important 3D element in our company. So we think our company is in fact a high-tech business and I certainly treat it as such," said Dr Hermens. 
Keech's suite of various sized 3D printers make prototypes and moulds quickly, sometimes overnight, to demonstrate what a proposed part will look like to a customer.
Keech offers ground engaging tools, tillage implements, rolling stock components and custom casting products. Around 30 per cent of revenue comes from mining and the firm also services rail, construction, agriculture and defence.
Keech has grown exports dramatically from just 2-to-3 per cent of its business eight years ago to a "significant" portion today, selling to Japan, Europe, America, South America, South Africa and "all points in between."
"This company could not survive just being a local supplier. So now we have a subsidiary in Chile, and we have engineers who travel around the world working with our end-user customers. Our focus is truly on the global market, which reaps benefits for our domestic customers as well," Dr Hermens said.
"Our reputation does spread. We have been able to align ourselves with some very high-quality, key manufacturers elsewhere in the world and that allows us to build a partnership-type approach. They want to build a relationship and want us to be part of a design criteria and want us to understand their customers."
Customer trust and going the extra mile is essential in order to beat out the competition, according to Dr Hermens. 
"You can't just supply a widget. The moment you supply a widget the biggest hurdle for Australia comes into play – the cost. What we need to do is supply 'more than.' You don't necessarily get any more money for it but what you do is reduce the focus on price."