WORLDS LARGEST CLAIM FOR POLYMER SLEWING RING BEARINGS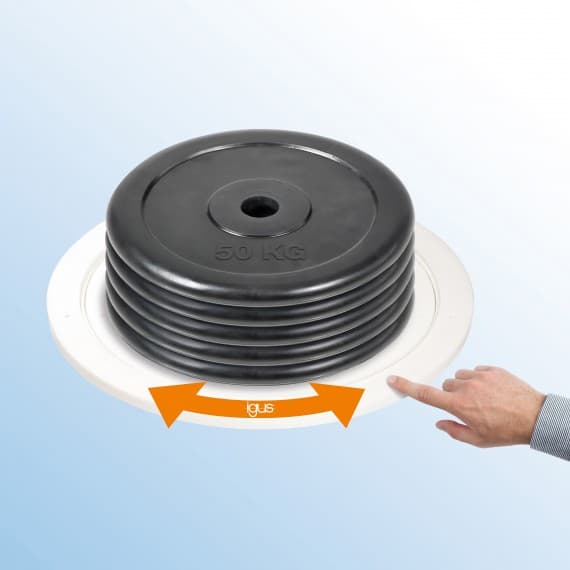 Treotham Automation can now supply 400mm-diameter polymer slewing ring bearings that enable heavy loads to be rotated with minimal force applied.
The lubrication-free igus xiros bearings are reckoned to be the largest of their type in the world, and are capable of handling 250kg of axial load that can be rotated with just 15Nm of drive power. Versions are also available made from fully FDA-compliant materials.
The xiros polymer slewing ring bearing has a 400mm inner diameter, 600mm outer diameter and is 40mm high. And, as it features a fully open design and needs no lubricant, the bearing can be flushed daily for hygiene.
Both the ring material and the cage that holds the rolling elements in position are made from abrasion- and chemical-resistant xirodur B180. Borosilicate glass balls ensure excellent chemical resistance. Alternatively, stainless-steel balls are used for applications requiring FDA compliance.
Several different versions of the xiros polymer slewing ring bearing are available, with a choice of six different ring materials, four cage materials and three ball materials.
Treotham Automation
02 9907 1788
www.treotham.com.au