WORLD'S LARGEST BATTERY STORES HUGE POTENTIAL
07-12-2017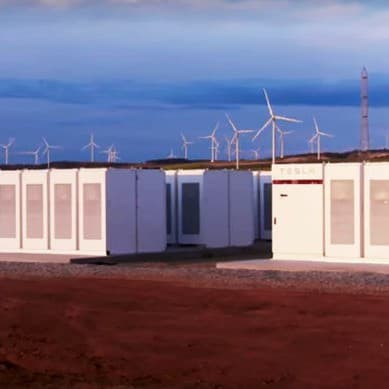 Australia is now host to the world's largest battery, and the knock-on effects promise to be even better than its plain benefits.
Last Friday, the lithium-ion battery was officially opened in South Australia. Tesla's much anticipated project cleared the '100 days or it's free' deadline, after a week of testing and commissioning.
The project has attracted a lot of attention, both in Australia and abroad. Immediately after the competion of the South-Australian project, Hyundai announced plans to scoop the "world's largest battery" title from Tesla by constructing a battery farm in South Korea that would be 50% larger. 
Local Australians are hoping that this new grid storage, in combination with the SA government's stopgap measures to keep power generation reliable, will see a halt to the rolling brownouts and sudden blackouts that plagued the state in summer 2016. 
Many are now watching on in anticipation to see what impact the battery has on the SA electricity market, and whether it could be a game-changer nationally.
The "mega battery" complex is officially called the Hornsdale Power Reserve. It sits alongside the Hornsdale Wind Farm and has been constructed in partnership with the SA government and Neoen, the French renewable energy company that owns the wind farm.
The battery has a total generation capacity of 100 megawatts, and 129 megawatt-hours of energy storage. This has been decribed as "capable of powering 50,000 homes". 
Additionally, the storage facility has an incredibly fast response time: in the space of four seconds, the battery is capable of going from zero to 30MW (and vice versa). In fact it is likely much faster than that (at the millisecond scale), but the testing data available is only at 4-second resolution.
The Australian Energy Market Commission is currently going through the process of potentially introducing a fast frequency response market, which would perfectly suit the fast-response capabilities of the Hornsdale Power Reserve. 
If the Power Reserve has a successful debut in the 2017 summer, it could encourage more one-upmanship, with companies moving to construct their own superlarge battery farms, and providing more grid stability.