WORLDS LARGEST BATTERY LASTS FOR 15 DAYS ON SINGLE CHARGE
29-12-2015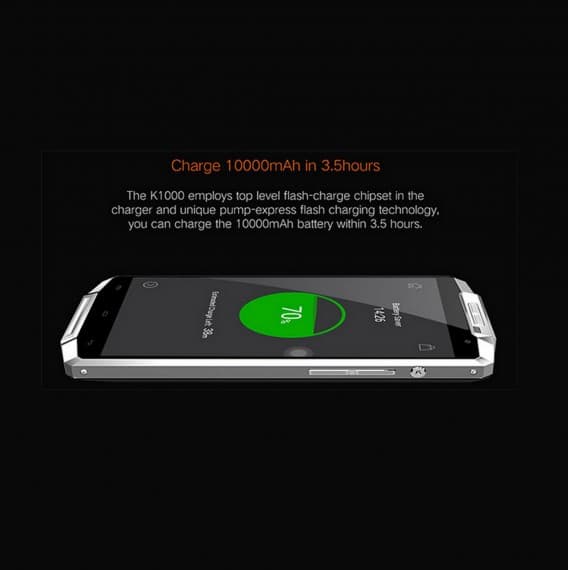 Running out of battery can possible one of the most frustrating things, scientists have been trying in a bunch of unique ways to get batteries to last longer and replace the current lithium-ion batteries.
Chinese tech company Oukitel has come up with the simplistic idea of sticking a massive battery into a smart phone. The new K10000 smart phone has a massive 10,000 mAh (milliampere-hour) battery that can survive 10-15 days on a single charge.
The iPhone 6 only has a 1,810 mAh battery, a few times less than the K10000
Oukitel has said that its smartphone could charge the iPhone 6s Plus three times over and still have 10 percent of battery left in it.
With a larger battery one would assume that there is an extra burden of weight, but not in this case, the K10000 still weighs less that the iPhone 6 Plus, although it is much thicker.
Although the battery life is something to marvel at, the K10000 is a middle range android handset and does not qualify as a premium handset, with this however, comes a massive price reduction selling