WORLD-LEADING BATTERIES BUILT AT HOME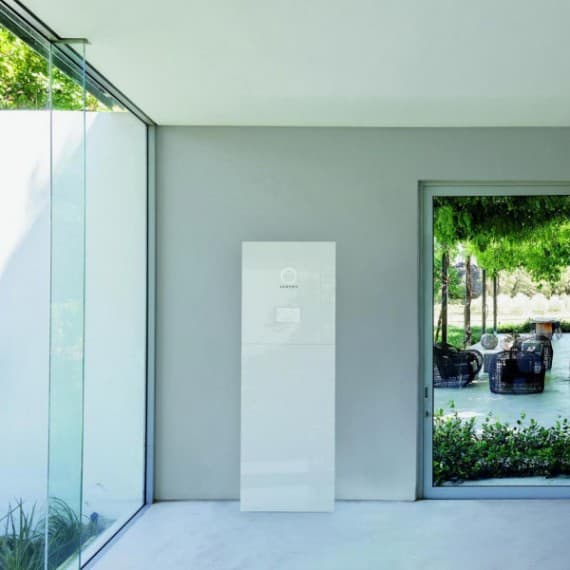 "Everyone wants a battery," says Chris Parratt, managing director of Sonnen Australia, and he's right. 
With the South Australian state government set to make $100 million available in consumer loans for solar generation and battery storage projects, demand is set to soar. 
Sonnen is ideally positioned to take advantage of this upsurge, saying it intends to manufacture 50,000 battery storage units in Adelaide over the next five years, generating at least 400 jobs. 
No state has moved towards renewable energy generation and reliable backup storage faster than South Australia; it currently sports the worlds largest battery, a 75% renewable energy generation target, pumped hydro storage programmes, and a plan for linking 50,000 homes together as a "virtual power plant". 
Sonnen has been considering a manufacturing plant in Australia for some time, the latest surge of government support appears to have tipped the scales. In particular, the  newly announced "interest free" loans, where preference will be made for locally-sourced products under the interest free scheme.
Parratt said the manufacturing plant will cost "double figure millions" in AUD, and would sell to both Australian and overseas markets.
"It realises our expectation that Australia will become the world's number one market for energy storage systems," he said.
"This partnership not only underscores South Australia's reputation as the centre for energy policy in Australia, but provides an opportunity for South Australian households to gain access to sonnen technology at fair prices to dramatically reduce their energy costs."
The plant will manufacture the vast majority of the batteries locally, and vastly reduce the time taken to supply battery storage to local consumers. 
"The economics is about volume," Parratt told RenewEconomy. "We can go to China and build stuff there, but there is no market in China. We would like to have it the plant up and running and produce our first storage system by the end of the year."
State energy minister Tom Koutsantonis said the new manufacturing plant would mean South Australian could buy battery storage systems made locally.
"I look forward to the first SA-made sonnen batteries rolling off the production lines and into South Australian homes – delivering cheaper power through more renewable energy," he said in a statement.