WORLD FIRST PALLET WRAPPER WINS PACKAGING AWARD
01-04-2015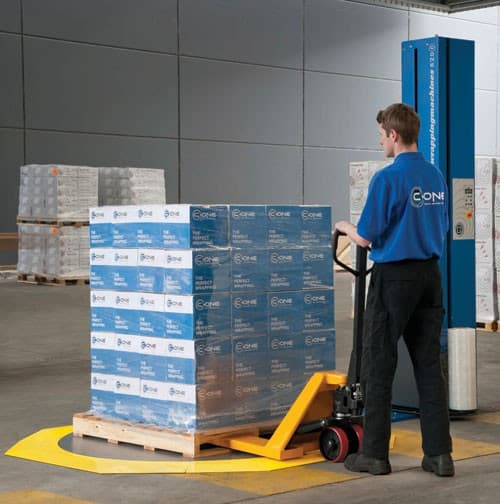 The C-One Plana Pallet Wrapper from AAA Packaging Supplies has won the APPMA Imported Equipment Excellence Award for 2015.
The APPMA Imported Equipment Award recognises the efforts of a company who promotes their overseas principal's equipment in the Australian market.
The equipment must represent a high standard of excellence in every aspect relevant to the industry it serves.
"There has always been the requirement for innovation in pallet stability, said Mr Bruce John, Sales Manager, AAA Packaging Supplies.
Mr John said AAA Packaging Supplies is keen to create the perfect wrapping system for its customers.
The C-One Plana is not only the first of its kind in the world, but is a game changer for warehouses, said Mr John.
The C-One reduces waste, while increasing packaging efficiency, productivity and reliability.
Key and unique benefits include:
·       Turntable only 18mm – world first!
·       No ramp required
·       OH&S approval that eliminates the constant risk of danger and strain normally endured by "pick and pack" personnel when using standard pallet wrappers with loading ramps
·       Guaranteed 20% saving in film usage
·       Guaranteed 50% + saving in film wastage
·       A 270º access that provides greater accessibility for loading pallets while reducing warehouse issues for space
·       Usage data enabling the ability to monitor the machines performance and expenditure
AAA Packaging Supplies Pty Ltd
Ph: 1300 764 963