WORLD CLASS TECHNOLOGIES COMBINE FOR POWER DISTRIBUTION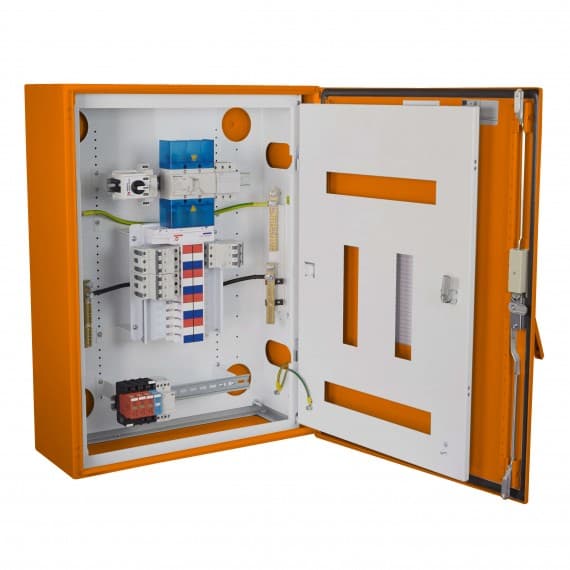 APS Industrial has released the first range in its DB family of distribution boards featuring world-class technology and innovation and custom designed for the demands of Australian industry.
The DB Ultimate range of competitively priced distribution boards are exclusive to APS Industrial, purpose-built for compatibility with Siemens circuit breakers and featuring a Rittal enclosure, Katko switching technology and Weidmüller surge protection.
Combining the shared expertise and experience of these leading global manufacturers, APS Industrial claims that the DB Ultimate sets the benchmark for quality, flexibility, compliance and intelligence.
In a move that will revolutionise distribution board assembly and installation, the DB family of distribution boards also feature a novel removable one-piece gear tray assembly that enables full assembly and wiring independent of the enclosure. This provides huge flexibility in design, assembly, installation, commissioning and future retrofitting.
The DB Ultimate is billed as a true industrial distribution board designed for arduous and heavy-duty environments. The Rittal enclosure is IP66 rated and incorporates removable top and bottom gland plates and a continuous poured door seal. The semi-flush swing handle incorporates a three-point locking mechanism.
There are dual earth neutral bars and both top and bottom DIN rails. And in addition to the core set of standard features, the Ultimate DB range offers a full set of optional accessories to ensure that the delivered distribution board will meet the application requirements.
"Since we launched in 2018, APS has represented a new choice for industry that is determined to take each step with a 'customer first' approach. As of today, we're pleased to extend that promise and philosophy to a complete range of Australian designed distribution boards", said David Hegarty, Managing Director of APS Industrial launching the DB family.
"We've listened to our customer base and partnered with Rittal to manufacture a product that will deliver exceptional performance and genuine value for money. Our ability to offer IP66 as standard in the DB Ultimate highlights this and by purpose-building the chassis for Siemens circuit breakers we're further enabling the local market to experience the best the world has to offer", he added.
APS Industrial
1300 309 303
apsindustrial.com.au