Published 11-08-2020
| Article appears in August 2020 Issue
A WORLD-CLASS RANGE OF GUIDE WHEELS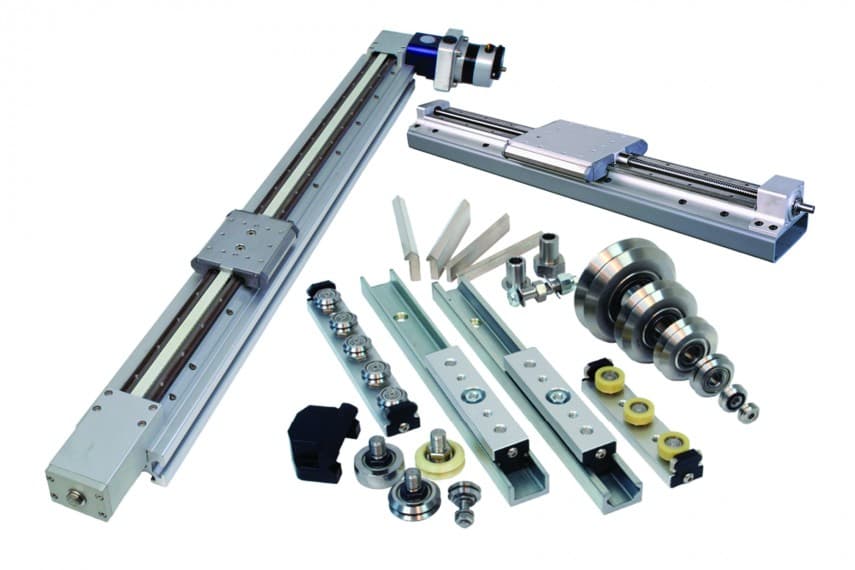 As the inventor of DualVee Motion Technology, Bishop-Wisecarver offers one of the widest ranges of guide wheel components and systems in the world – and that range is now available at T.E.A. Transmissions.
Bishop-Wisecarver's linear guide products based on DualVee wheels and track provide durability in harsh and extreme environments while offering a high degree of reliability. With six sizes and carbon, stainless steel and polymer versions, DualVee provides options to suit any application environment (including high/low temperature, food grade and wash-down conditions).
MadeWell radial wheels and crown rollers are easy-to-use components that use standard fasteners and straightforward mounting methods to handle simplified loading conditions.
UtiliTrak linear guides provide a compact profile and allow for misalignment tolerance when installing parallel systems. Where corrosion resistance is required, UtiliTrak is available with stainless steel components or with polymer-over molded wheels and aluminium track.
LoPro systems are available as non-actuated linear guides or as belt, chain, lead screw or ball screw actuators. LoPro is available in five sizes to accommodate loads up to 1598kg, and can be designed and customised to very long lengths.
Bishop-Wisecarver also offers motor mounts to accommodate your drive needs.
When a standalone unit is required, Bishop-Wisecarver's range of actuators covers all applications, from low load to heavy duty and high speeds. Corrosion-resistant versions to accommodate food, wash-down and laboratory applications are available in several of their linear actuator lines.
T.E.A. Transmissions
07 4129 2533
www.tea.net.au