WORLD-CLASS DISPLAYS AND SPEAKERS AT SAFETY FIRST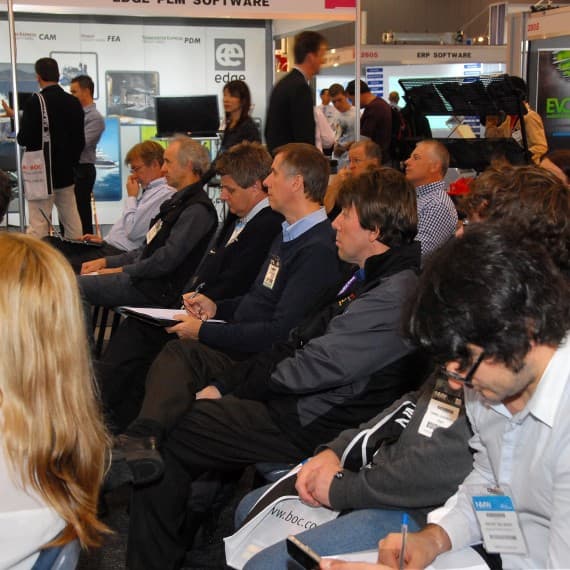 The Safety First Conference & Expo opens in Melbourne for the first time next month offering the latest safety innovations, free conference sessions and outstanding networking opportunities.
Safety First's four-day Conference program includes an update from senior Safe Work Australia executives on industry's progress towards a national framework supporting improved health and safety outcomes.
Day 1 also includes an agenda-setting safety incident scenario, which will – in real time – demonstrate to participants how their actions and processes can drive successful outcomes.
The day's events will also include a free session on the vital topic of the Ten Principles for boosting productivity through safe, healthy work practices, with Dr Peta Miller, Director, Australian Strategy of Safe Work Australia.
Other complimentary sessions include:
·       Ergonomic tools for guarding the safety of your ageing/multi-generational workers
·       Regulatory Alert: Preparing for changes on Safety Data Sheets and Labels for Hazardous Chemicals
·       The new legal framework around bullying and what it means for you
·       RCD Compliance and Test and Tagging - case study lessons
·       Product Certification – Safety, Compliance, Liability & Recall Requirements
·       Preventing fatigue
·       Ask the Experts: your chance to ask wide-ranging questions of industry leaders on workers compensation, legal and WHS matters.
As well as these "drop-in" sessions, Safety First is presenting three closed-door forums – Safety Leaders Skills Pro sessions, Human Factors for Safety Leaders and OHS Safety Leaders – Psychological Injury – offered at heavily discounted rates, of up to 40% off for multiple session signups.
These sessions will include world class experts, Prof Sidney Dekker, Dr Rod Gutierrez, former CEO of Transdev A'asia, Jonathan Metcalfe and business leaders from CSIRO, Caterpillar, RMIT, the Red Cross and more.
Safety software systems MYOSH is confirmed as major sponsor of – and exhibitor at – Safety First.
And industry leaders including A1 Testing & Tagging, CEJN, Eclipse Security Systems, Rapid Test Systems, SAI Global and Big Ass Fans will also be represented.
 "Safety First will be the forum for professionals who want to drive their career further … through access to high level networks, and by strengthening their skills and capacity to influence safety outcomes in their organisations," said Anthony Reed, Event Director for organiser Reed Exhibitions.
Safety First is co-located with National Manufacturing Week, Australia's largest manufacturing event, the SMART Logistics Conference and the Austech advanced manufacturing showcase to create a "buzz" around industry solutions and draw together a broad cross section of industry.
Safety First will be held at the Melbourne Convention & Exhibition Centre from May 26-29.
To register vist: www.safetyfirstexpo.com.au