THE WORLD'S SMALLEST ENGINES?
04-05-2016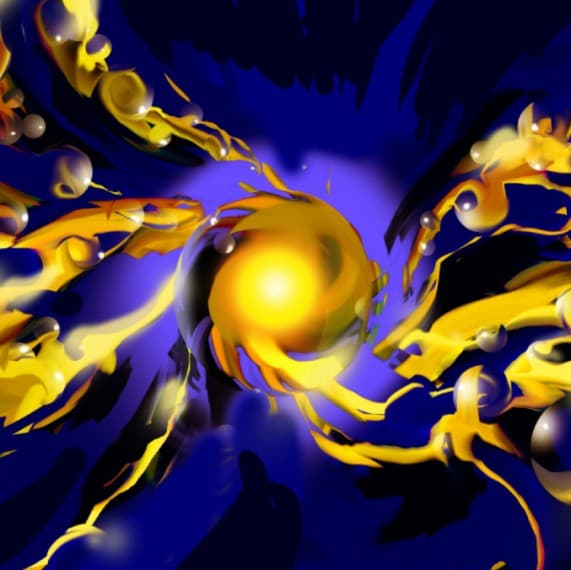 Image Credit: Yi Ju/University of Cambridge NanoPhotonics
On the microscopic scale, things work a little differently to the way we're used to, and Cambridge researchers are exploiting that fact.
They've created a microscopic, fully working engine from polymer, gold nanoparticles, and lasers, relying on the weak electrical forces that attract molecules together when suspended in gases and organic material.: the van der Waals effect.
The particles are kept separate by a watery, inorganic polymer gel. When this polymer is heated (in this case, with a laser), the water is expelled and the nanoparticles, no longer held apart by the water, are pulled together by the van der Waals forces.
As the gel cools, the polymer gel rehydrates, pushing the gold particles apart in a sudden burst, mimicking the pistons in a large-scale engine. The researchers believe that this contraction and expansion is analogous to the engines we are already familiar with, and could be used as part of a nanomachine.
Thanks to the inverse cube law, such a tiny motor can output anywhere from ten to a hundred times more force per weight than larger motors.
For researchers, the challenge is now to make that force directional: at the current time, the force expands in all directions, making it unsuitable for direct propulsion.