WORLD'S LARGEST SOLAR POWER STATION PLANNED FOR INDIA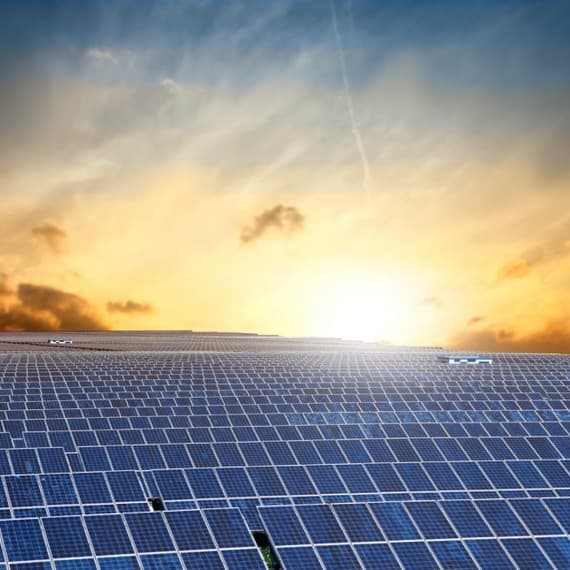 The world's largest solar power station will be built in the central Indian state of Madhya Pradesh over the next 18 months.
Officials say the 750-megawatt (MW) facility will be built on barren government-owned land in the country's Rewa district, and when complete will positively dwarf the current world's largest solar power project – the 392-MW Ivanpah Solar Power Facility in the Mojave desert of California.
"Global tenders for commissioning the solar power station in an area over 1,500 hectares at Bandwar region in Gudh tehsil of Rewa, will be invited shortly," Madhya Pradesh's Energy Minister Rajendra Shukla told the media recently.
The plant is scheduled to be up and running by March 2017.
Meanwhile, the Indian state of Cochin has announced it is in the process of transitioning its international airport to 100 solar power.
From May next year, the airport will run on 46,150 solar panels, which are expected to produce enough power to run 10,000 homes each year and save 300,000 tonnes of carbon emissions over the next 25 years.
The two projects feed into a larger initiative that will see the country working towards the goal of generating 175,000 megawatts of renewable energy per year by 2022. 
With an average of 300 clear, sunny days per year, India's solar power potential is about 5,000 trillion kilowatt-hours (kWh) per year.
The only thing holding the country back has been the infrastructure.
The solar estimates only take into account the available land space.
If the Government decides to pursue floating solar power plants like those in Japan, they'll have even greater potential for energy generation.