WORLD'S FIRST HIGH-SPEED IMPACT TESTING MACHINE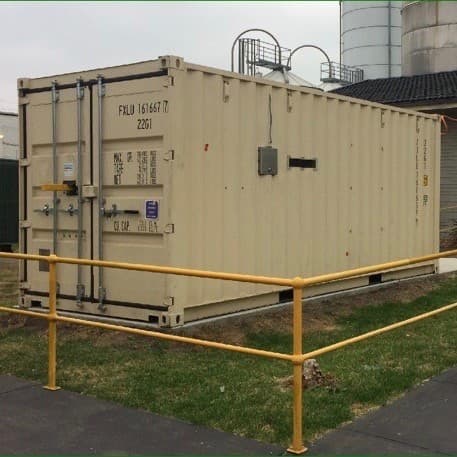 Motion Technologies has developed a semi-automatic, electric servo driven horizontal impact testing machine for destructive testing of product samples using a projectile. The design allows for steel projectiles weighing up to 40kg to impact a test sample at a velocity of up to 30m/s with an acceleration of up to 30m/s2. Incredibly, terminal velocity is achieved in 2.7m of travel with a firing run time of only 0.2s.
The electro-mechanical system does not rely on explosives, hydraulics or pneumatics to propel the projectile, providing accurate velocity control and repeatability. The loading of the test sample and the setting of the projectile carriage are controlled by a multi-axis motion controller permitting the required variables to be entered via a touch screen HMI, but the system can be fully automated if required. It is scalable to suit almost any test regime.
Motion data is captured in real time and displayed to the operator. All data is captured and recorded in the motion controller and can be saved on the integral SD card or viewed directly on a PC elsewhere in XML format. This is beneficial for businesses needing to quantify their testing results.
Because of the explosive forces exerted on the test sample and the flying debris that may result from the impact, the machine is integrated into a steel shipping container that provides a safe, closed-door operating environment to protect operators. Firing is prevented until all the safety interlocks are active, and an audible siren, rotating light and breakaway doors ensure that no personnel are locked inside while a test is carried out. The container also provides a ready method of handling, transport and site installation.
Motion Technologies
02 9524 4782
www.motiontech.com.au