World's first auto-darkening welding goggles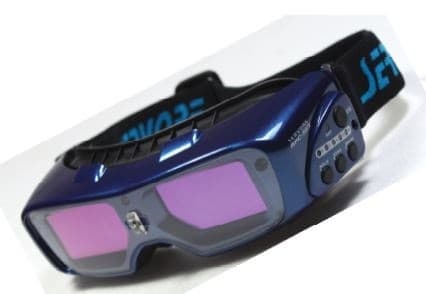 Servore, a leader in personal protection equipment, now offers the world's first auto-darkening welding goggles.
Available from All Purpose Abrasives these new ArcShield-513 welding goggles are ideal for working in confined spaces or for mobile welding and welding inspection.
The multi-function and multi-purpose Arc-513 goggles can be used for grinding, gas cutting and welding, plasma cutting and ARC/ MIG/TIG/MAG welding from shades #5 through #13.
And they can be used with hard hats and respiratory protection.
The light and comfortable Arc-513 are based on careful research. They are ergonomically designed for fit and CE/ANSI/CSA/AS NZ certified.
The goggles incorporate features such as a shock absorbing, heat resistant frame, a self-adjusting silicon skirt and an 'eye-breathe' air vent system for mist reduction and optical comfort.
The front cover lens is also hard coated for extra durability and increased protection from spatter, dirt and dust.
Arc-513 goggles are ideal for pipe fitting, re-modelling and repair of automobiles, ships and equipment, welding inspection, supervision and training, maintenance and repairs.
The Servore Softshield series of fire retardant masks, hoods and balaclavas are especially designed for use with the Arc 513 goggles.
All Purpose Abrasives
Ph: 02 4628 2800
www.allpurposeabrasives.com.au