WORKWEAR INITIATIVE SUPPORTS PROSTATE CANCER FOUNDATION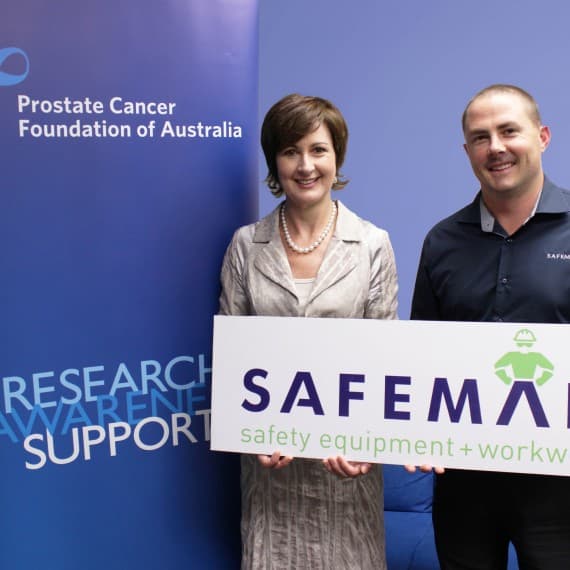 Cate Harman, State Manager WA, Prostate Cancer Foundation of Australia with Dean Smith WA Sales Manager Safeman Australia
Safeman Australia has signed a partnership agreement with the Prostate Cancer Foundation of Australia (PCFA).  The company will work closely with the PCFA to add new workwear and safety products to its product range, with a portion of the sale proceeds to be forwarded to PCFA.
According to Safeman Australia MD Joe De Nittis: "We pride ourselves on delivering safety equipment and workwear on time and to budget, as well as making a difference and giving back to the community, particularly in supporting men's health.
"We therefore approached PCFA and together we have devised a long-term, strategic partnership to raise awareness and funds in support of the 200,000 Australian men dealing with this disease.
"Our clients can be excited for what lies ahead of 2017, as they will feel as much a part of this journey as we are.
"We look forward to discussing with our clients how they can contribute to raising awareness and much needed funds for PCFA, and join us in the fight against this serious men's health issue."
Safeman Australia
1800 SAFEMAN
www.safeman.com.au