WORKWEAR ADDS CARBON FIBRES FOR ANTISTATIC PERFORMANCE
15-05-2017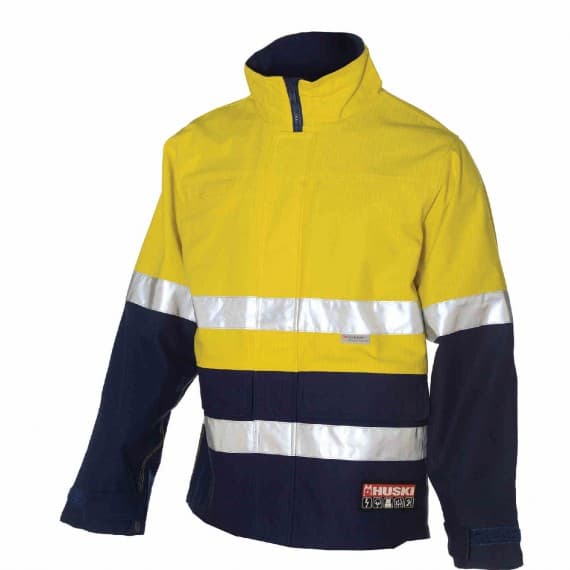 Huski has come up with a novel workwear range for hazardous environments. The Huski Current jacket features embedded carbon fibre technology for improved antistatic performance over existing pure cotton alternatives.
Antistatic garments are essential for reducing the risk of sparks when working with flammable liquids and gases in industries such as mining and petrochemicals. Traditionally, cotton has been the only choice for antistatic clothing but the addition of carbon fibre woven/embedded into the cotton fabric further reduces the risk of electrical charge traveling through garments.
During antistatic testing to the EN1149-1:2006 standard, the Current jacket performed better in both surface resistance and surface resistivity tests compared with a 100% cotton jacket.
The Current jacket has a warm cotton quilted lining, fold-away ID pockets and 3M 8910 reflective tape. It complies with Australian Standards 1906.4:2010 and 4602.1.2011 class D/N, the European EN1149-1 antistatic standard and is UPF 50+ rated. It is available in sizes from XS/87 to 5XL/127 and in two colour combinations: safety orange/navy and safety yellow/navy.
Huski
03 9543 7377
www.huski.net