Published 22-10-2020
| Article appears in November 2019 Issue
WORKPLACE TRAFFIC MANAGEMENT – PART 1: WHY?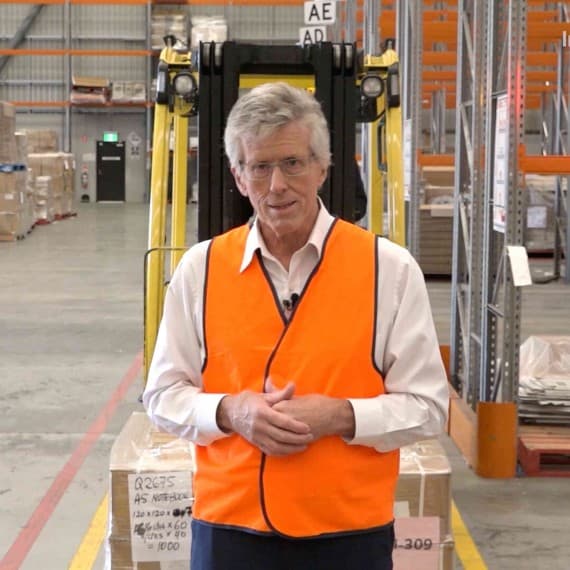 Industry Update looks at the discipline of workplace traffic management and how it can be used to avoid accidents in the workplace.
Fortunately, work-related vehicle accidents are relatively rare, making up less than 10 per cent of accidents overall annually.
However, when they do happen, they are often extremely serious, and are a major cause of workplace death.
In 2017, 176 men and 14 women were killed in workplace accidents. Of these, 119 (63 per cent) were related to vehicles, either as a driver, passenger or bystander.
And 72 per cent of these fatalities were in transport, postal and warehousing, agriculture, forestry and fishing, and construction, which are all areas where vehicles operate in close proximity to workers.
In addition, the median time off work after an employee was seriously injured in 2015-16 was 5.8 weeks, and compensation payments are rising.
And that's not taking into account injuries not requiring time off work, damage to vehicles, stock, machines and workplace infrastructure, repairs and maintenance, and administrative time.
There is also the very real possibility – or probability – of WorkCover investigations and legal proceedings.
Even though the workplace fatality rate has halved since 2007, Safe Work Australia's Australian Work Health and Safety Strategy 2012-22 aims to reduce the rate of serious injuries by a further 30 per cent, and fatalities by 20 per cent, by 2022.
And supply chains and networks have been identified as one of the seven action areas.
Aiming to reduce these figures, Safe Work Australia has produced a Workplace Traffic Management Guide that includes checklists for traffic hazards and traffic control measures, and specific guides for warehouses, construction, shopping centres and events.
The simplest way to reduce work-related vehicle accidents is to keep vehicles apart from people, stock, machines and infrastructure.
So special consideration has to be given to places where vehicles and people operate in close proximity. These include such as loading and unloading bays, parking areas and pedestrian crossings.
It is also important to consider procedures such as reversing, manoeuvring, turning blind corners and negotiating bottlenecks.
The guide lists four major steps: find our what could cause harm, assess the risk, take action to control the risk, and check your control measures.
The guide also gives examples of traffic control measures, including overhead walkways, permanent high-impact and low-impact barriers, temporary barriers, and walkways marked by painted lines and bollards.
Each of these must be "fit for purpose", and each has up-front and ongoing costs, and provides greater or lesser protection from accidents.
In addition, administrative controls (such as scheduling delivery times and installing warning signs) and personal protective equipment (such as hi-viz clothing) can be used in conjunction with all of these.
The guide makes it clear that operators of facilities need to consider all possible control measures and decide on those that are "reasonably practicable", while acknowledging cost constraints.
The bad news is that this lack of specific direction appears to have led many Australian companies to take a least-cost approach to workplace traffic management – an approach that still leaves the workforce in danger.
Because while painted lines and temporary barriers do provide a visual cue for segregation of vehicles and pedestrians, they really don't provide any protection against a runaway forklift.
Brian Hughes is a Principal Inspector with SafeWork NSW. We asked him for the official line on workplace traffic management.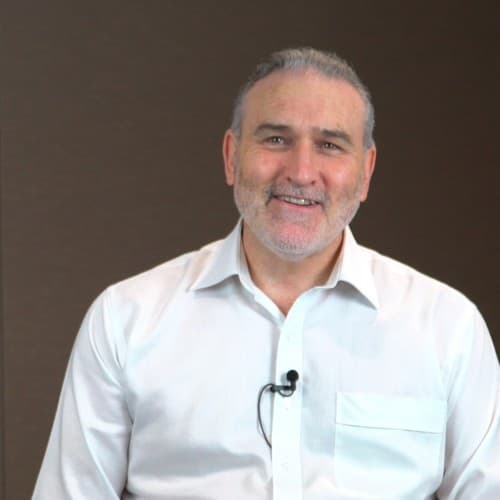 IU: What do you see as the potential dangers in the interaction of pedestrians and forklifts in the workplace?
BH: The clearest danger is of a pedestrian being killed or seriously injured if they are struck or run over by a forklift.  Unfortunately, this potential is realised far too frequently with pedestrians being injured by forklifts and other mobile plant in workplaces.
Pedestrians are not always aware of the risks forklifts pose to their safety, and are generally not provided with any information and training on forklift awareness when working near or around forklifts.   
IU: How does workplace traffic management work?
BH: Workplace traffic management is a combination of control measures that are designed to eliminate where possible, or reduce the risk of injury to people from interactions between mobile plant such as forklifts, vehicles, pedestrians, or any other moving equipment. The control measures implemented should be in line with the hierarchy of controls.
Traffic management controls need to be tailored to suit each workplace and developed in consultation with workers.  Controls need to always consider the activities being carried out such as loading and unloading of vehicles, traffic flow in the workplace, nature of the business, levels of activity, times of operation, etc to ensure risks are adequately identified. 
Controls include physical controls such as barriers, exclusion zones, speed limits, induction and training of people, signage and the safety of customers or visitors from outside the workplace.  There also needs to be regular review and monitoring of controls to make sure they are, and are maintained as, effective.
IU: Is workplace traffic management mandatory in Australia?
BH: In short, yes – the longer answer is, under Work Health and Safety legislation it is a requirement to manage risk to the health and safety of people in a workplace that arise from identified risks.  The risk posed by the interaction of pedestrians and moving plant – that is, vehicles of all sizes, forklifts and any other mobile equipment – is quite clear and the has resulted in a number of injuries over the years.
There are also clear risks arising from the interaction of items of mobile plant with each other, particularly when it involves the risk of a forklift overturning.  There have been a number of fatalities in NSW alone over the last few years from forklifts overturning.
It is mandatory for all PCBUs to manage and control the risks associated with moving items of equipment.
There is some excellent guidance material available which provides comprehensive information on traffic management and as the regulator we are always willing to provide further information and answer any specific questions that people may have on WHS matters.
IU: What would be the consequences of failing to implement a traffic management policy?
BH: The consequences can include death or serious injury of people whether they are workers, contractors or visitors to the workplace. 
Serious incidents must be notified to the work, health and safety regulator, and an investigation could be undertaken by the regulator. This could result in a prosecution and conviction, with a business looking at the possibility of facing large fines.
IU: Which is more important: signage or physical barriers?
I don't think the conversation should be limited to just those two options, there are always a range of other options and methods of separation and control that need to be considered.
However, to provide an answer to that question, it depends on the specific risk you're trying to control.
Where attempting to provide separation between pedestrians that are in the vicinity of moving plant then physical barriers will always be the preferred option.  They should by no means be the only control, as control measures should consider safe operating procedures that include associated controls as pedestrians can always cross or walk around barriers.
If you're trying to implement or indicate a speed limit for areas where there is only mobile plant, then physical separation may not be as important and signage may play a greater role.  When trying to implement a "Driver safe zone" both physical separation and some signage to identify the zone for drivers not familiar with the site can play an important part.
In part two of this series we'll take a closer look at the use of traffic barriers.