WORKPLACE FEUDS: WORKING WITH THE 'ENEMY'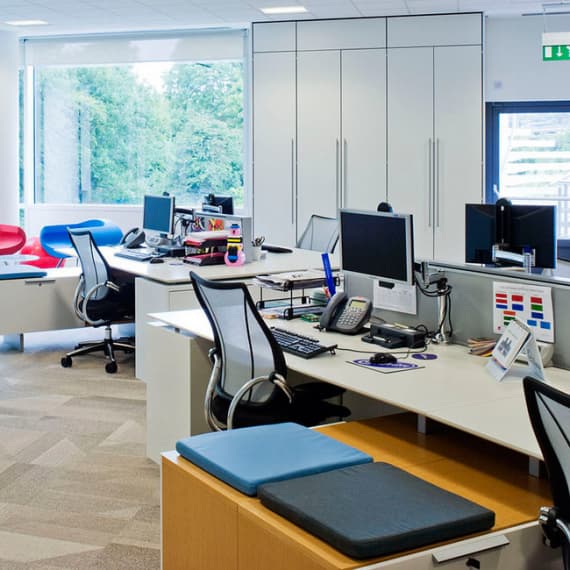 The results are in, and they aren't great. According to a workplace study, one in five office workers claim that they 'hate' at least one of their co-workers. Oh dear…
It might not be a surprise that bosses and senior management came out as the most disliked group, either; they're an easy scapegoat for larger problems with a workplace culture.
There are a lot of reasons why people get on each other's nerves. A spokesman for the study's authors, OnePoll, said, "Workers are spending longer and longer in each other's company as workloads increase."
The study also showed that one in four people gripe and complain about their co-workers outside office hours, which is a healthier coping mechanism than sending aggressive or unpleasant messages inside the workplace; one in five men, and one in four women, admit to doing just that.
"People who are in positions of authority are bound to end up as victims of back-stabbing. But workers should be careful, as one in twenty have sent an innapropriate message to the wrong person."
One of the largest indicators of workplace cohesion, however, is making sure that the skills and contributions of everyone in the team are recognized.
People who don't get along personally can often work well together in a professional team, even if they have little to no desire to be friendly.
Famously, Mythbuster stars Adam Savage and Jamie Hyneman (who worked together for 15 years in high-stress, unpredictable and technically challenging situations) had absolutely no relationship outside of work.  They don't even particularly like one another.
The key, Adam has said, is in respect. Both halves of the duo respected the skills and contributions of the other, even if they did constantly get on each other's nerves.