Workplace bullying: government has 'got it wrong'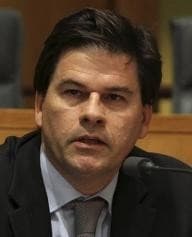 The federal government decision to give the Fair Work Commission (FWC) the power to deal with complaints about workplace bullying is likely to cause more problems than it solves, says Australia's leading industry group.
"Bullying is a serious issue, but it is a work health and safety issue and should not be mixed up with industrial relations," said Australian Industry Group Chief Executive Innes Willox.
"There is a lot of misunderstanding of what workplace bullying actually is, Mr Willox said. "Workplace bullying is a problem that primarily falls within the jurisdiction of work health and safety laws, which have a strongly preventative focus, and not industrial laws.
"The Government's proposal is likely to increase the confusion and increase disputation."
Mr Willox questioned the type of orders that would be appropriate for an industrial tribunal to issue in respect of bullying complaints from employees.
"Surely not compensation, he said. "If so, the proposal will lead to a raft of speculative claims from employees and a marked deterioration in workplace relations."
While industry recognises the significant costs and other negative impacts of workplace bullying, this was not an ideal solution. 
"Work health and safety laws, regulations and codes are the most appropriate regulatory approach to address workplace bullying, not the Fair Work Act and the Fair Work Commission," Mr Willox said.
"Bullying complaints and the high community cost of bullying can best be addressed by a renewed emphasis on prevention.
"Governments need to devote more resources to working with industry groups and other stakeholders to educate employers, employees and the community on what workplace bullying is and how it should be prevented and dealt with. The Government's proposed approach is not the answer."