WORKPLACE BULLYING AND MENTAL HEALTH: HOW MENTALLY HEALTHY ARE OUR WORKPLACES?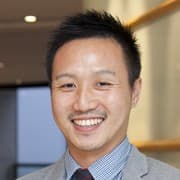 Adrian Phoon is Head of Content at GRC Solutions
A 2014 Beyond Blue study found that while 91% of respondents believed mental health in our workplaces was important, only 52% thought their own workplaces were conducive to mental health. By comparison, 76% thought their workplaces were physically safe. Australians, in other words, are more confident that their workplaces are physically safe than mentally healthy.
There are many reasons why people might not consider their workplaces to be mentally healthy. Partly this is because mental health is complex, with many underlying factors to consider.
Mental health issues are prevalent in our society. The National Survey of Mental Health and Wellbeing found that 45% of Australians aged between 16 and 85 will experience a mental health condition in their lifetime. Given the amount of time we spend at work, the task of making our workplaces as mentally healthy as possible is a worthy one.
One major obstacle to mental health at work is the issue of bullying. We know that bullying can cause psychological as well as physical harm, with long-lasting effects.
What is bullying? Under the Fair Work Act, bullying is said to occur when one or more workers repeatedly acts unreasonably towards another worker, and the behaviour creates a health and safety risk.
Bullying can be overt – the easiest type of bullying to identify – such as verbal intimidation, shouting or physical violence. It can also be covert – for example, spreading rumours, gossiping or excluding individuals from social groups.
It could take the form of non-verbal conduct, such as eye-rolling, sideways glances or aggressive pointing. Context is important.
Anyone can bully, and anyone in any industry or workplace could experience bullying. Sometimes people may not realise their actions amount to bullying. In 2015, an ABC Four Corners program investigated cultures of workplace bullying in hospitals, with surgeons throwing scalpels at medical students and trainee doctors being subjected to aggressive questioning and teaching by humiliation.
Bullying often causes higher stress levels, low self-confidence and depression in victims. This often makes the victim even more reluctant to speak up. Perhaps the worst thing we could ever tell the victims of bullying is to 'toughen up'.
In 2010, a Victorian court found that four men had contributed to the suicide of their 19-year-old colleague, Brodie Panlock, by bullying her. Their behaviour included insulting, ridiculing and spitting on the victim, telling her to take rat poison and taunting her about an earlier suicide attempt. That finding led to the establishment of Brodie's Law in Victoria, where serious bullying is now punishable by up to 10 years' imprisonment.
How do we tackle workplace bullying? The challenge is to not ignore it but rather to speak up about it, identify it if we witness it and offer support as necessary to those who may have experienced it and wish to come forward.
More broadly, it also means communicating that bullying behaviour will not be tolerated in our workplaces, from the top down and back up again.
Removing bullying from our workplaces makes good business sense. In 2013, the Australian Productivity Commission reported that the cost of workplace bullying to employers and the national economy ranged between AU$6 billion and $36 billion annually.
But it also promotes and safeguards our mental health. A win for everybody.
GRC Solutions
1800 676011
www.grcsolutions.com.au