Published 14-02-2019
| Article appears in February 2019 Issue
WORKPLACE ALCOHOL AND DRUG TESTING INCREASES COMPLIANCE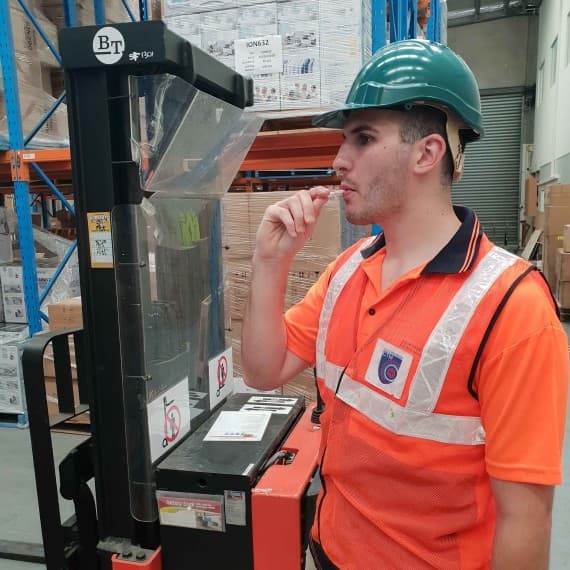 Saliva drug testing kits can test for up to seven drug types
Although most organisations in Australia would have a workplace policy that prohibits their employees being drug or alcohol affected at work, the majority don't police it with regular and random testing.
Australian businesses are losing an estimated $6 billion annually due to substance use related productivity issues and 7.5% of hospital morbidity is related to alcohol consumption in the workplace.
Jaka Exstrada, a workplace specialist from Andatech, a leader in alcohol and drug testing equipment and services, says that employees working under the influence of alcohol or drugs can be dangerous, not just to themselves, but their fellow workers, not to mention the potential damage to their organisation's reputation.
"300,000 workers in Australia in full-time employment misuse drugs and alcohol at harmful levels, and 57% of part-time and contractual staff have the same problem," says Exstrada.
"Substance use and abuse not only plays a significant role in work related injuries and fatalities but also contributes to adverse productivity outcomes such as absenteeism, lateness, a decrease in attention span, poor coordination, difficulty in comprehension and slower reaction time.
"Workplace breath testing is a simple process and should be a mandatory component of an alcohol and drug workplace policy," Exstrada adds.
Testing improves employee compliance
One Melbourne-based manufacturer that commenced workplace alcohol and drug testing has seen the incidence of positive readings halved from an average of 6% to 3%. The improvement is expected to continue as staff realise they can't get away with it.
The purpose of this company's testing regime is to prevent staff from arriving at work still under the influence of alcohol and drugs as they are putting themselves and others at risk from injury or worse.
To this end, various types of testing is conducted including random testing and special days testing when people are more likely to give a positive result, such as the day after a public holiday.
Some companies also conduct pre-employment tests, incident tests and for-cause tests where they suspect someone may be under the influence.
Employers can choose between having an in-house alcohol and drug testing regime for random testing, post-incident and emergency testing, or using a third party to undertake the on-site testing for them.
Alcohol breath testing can be via a handheld device or a wall-mounted unit that acts as an access point to control the entry of employees into the workplace. This is ideal for industries with strict or zero alcohol tolerance policies, such as manufacturing, construction, mining, chemical, gaming and other safety-critical industries.
For companies that want to manage their own drug testing regime, there are oral (saliva) drug testing kits that can test up to seven drug types, and urine kits that test up to nine of the commonly used drugs including amphetamine, benzodiazepine, cocaine, MET, opiates such as heroin and morphine, THC, methadone and buprenorphine. It's important to make sure that kits are certified to Australian Standard AS/NZS 4308:2008 requirements.
Workplace policy needs to be policed
Exstrada says that while alcohol and drug testing is increasingly becoming an attractive tool in managing workplace drug and alcohol related risks, most workplaces don't conduct testing on their employees.
"There's not much point in having a workplace drug and alcohol policy if you don't police it," he says.
"The most successful drug and alcohol policies include a testing regime and are established with a highly consultative approach, use expert advice and focus on the public health and risk management approach to avoid having a testing regime that damages productivity and workers' trust.
"If an organisation doesn't want to set up its own in-house testing, enterprises can utilise third party on-site drug and alcohol services that use a NATA accredited lab, certified collectors/testers and offer 24/7 on-site testing, which is crucial when emergency and post-incident testing is required quickly.
"This option is very cost effective and doesn't require staff to be trained in equipment use and monitoring," Exstrada concludes.
Free resources for business
Andatech has published a series of White Papers that are free to download:
Developing a drugs and alcohol policy: avoiding common pitfalls when including drug and breath tests
Drug abuse in the workplace: a hidden management crisis
Human factor: the human-technology interface in workplace safety
Andatech
1300 800 200
www.andatech.com.au