Work Smart Equipment changes company and brand name to Makinex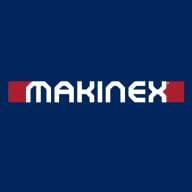 Makinex, previously Work Smart Equipment, have changed their name as part of a strategic move to support business growth both locally and globally within the construction industry.
In developing the new name, Makinex closely reviewed the business in terms of its innovative product design, development and distribution. The Makinex philosophy is to make inefficiencies extinct, where the name itself comes from this driving force.
Since 2004, Makinex have strived towards continuous improvement by developing unique, innovative and practical product solutions that provide contractors and tradespeople with a better way to do their jobs to save time, physical effort and money.
With plans to expand the existing designed product range, growth in Australia and overseas, as well as a commitment to ongoing research and development, Makinex is experiencing tremendous growth, particularly in its existing line of Makinex designed and branded products.
"This is an exciting move forward for our business, particularly with our own line of Makinex designed, manufactured and branded products," said Rory Kennard, Director of Makinex. "With years of industry experience and expertise, our products are carefully researched and pre-tested to suit the Australian hire and rental industry – one of the toughest industries on equipment before going to market. So we offer specific solutions that are carefully researched and pre-tested to maximise product design, performance and reliability, which is very rare but pertinent in this industry."
Product design and development, sales, customer service and support will continue to be managed from head office in Sydney, Australia with Makinex products supported by manufacturer's warranty, local spare parts and service networks.
For more information on Makinex use the contact options below.