WORK BEGINS ON WESTERN AUSTRALIAN WAVE ENERGY PROJECT
07-11-2017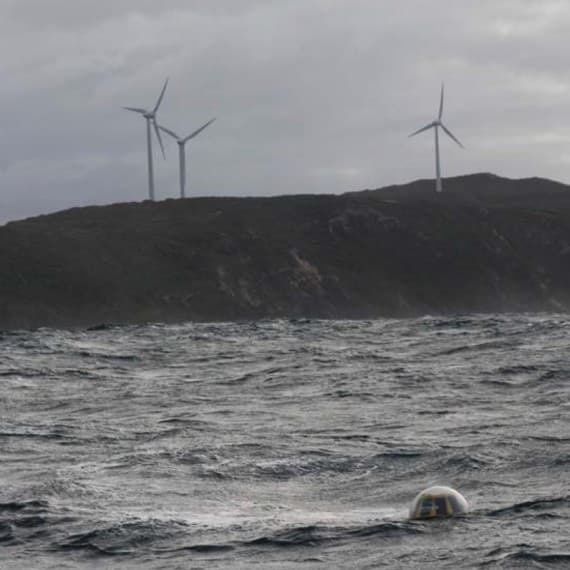 A data buoy has been deployed 1.5km off the Albany wind farm
Carnegie Clean Energy has started work on the project design and development of its Albany Wave Energy Project, which is slated to become the first commercial-scale wave farm in Australia.
The first phase involves the detailed, localised measurement of the wave resource available at the site proposed for the installation of Carnegie's CETO 6 generator unit, and a data buoy has been deployed at the site, which is around 1.5km off the existing Albany wind farm.
The data buoy is currently measuring wave height, period and energy spectra and is transmitting this data to Carnegie's CETO project team. The measured data will be used to validate the modelling performed at the deployment site and will be fed into the detailed design phase.
The key criteria are to maximise performance and survivability of the system and to minimise its environmental impact.
The Albany Wave Energy Project will design, manufacture and install a CETO 6 unit in Carnegie's existing licence area offshore from Torbay and Sandpatch in Albany during the 2019-20 summer weather window.
The project has attracted grants from the Western Australian Government's Department of Primary Industries and Regional Development ($15.75 million) as well as attracting a further $3.75 million from the WA Government to the University of Western Australia to establish and manage an associated Wave Energy Research Centre in Albany.