WOODSIDE PROFITS DOWN A MASSIVE 99% ON OIL PRICES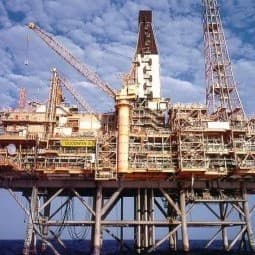 Falling oil prices have had a massive impact on Woodside Perroleum, with full year net profits falling a savage 99% to $36.6 million.
This is a massive lost based from last years $US2.4 billion and reported $US3 billion profit three years ago. 
Woodside has said that they realised the price for oil, condensate, and LPG were significantly lowered with the 46% decline in the Brent crude benchmark price.
Due to a collapse in Japanese gas process, the new Pluto LNG fields and the North-West Shelf also recognised prices slashes up to 40%.
Gas and liquid volumes fell by 0.5MMboe(million barrels of oil equivalent) from last year's 92.7 MMboe, which only had a smaller $US120 million impact on the bottom line.
The company has also announced that asset value write-downs went up by $US649 million mostly due to the forward price assumptions.
$1.1 billion of impairments were reported with the charge against the 65% complete Wheatstone project rising to $US865 million.
Woodside was forced to cut its full year dividend by 57% to $1.53, which was ahead of many analysts' expectations.
The company's shares were smashed in early trade on the market, falling 5.7% $27.86 by 10:37am (AEDT).