Published 11-03-2021
| Article appears in April 2021 Issue
Women's input into resources and business recognised by industry and government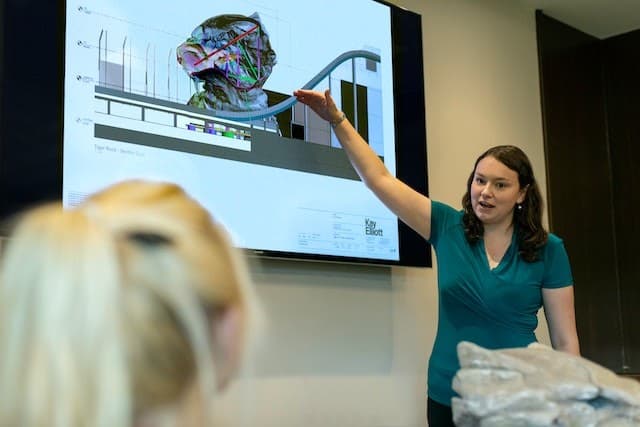 With International Women's Day celebrating achievements of women around the world in both public life and in industry, both the Australian government and the resources sector have publicly recognised the significant contribution of the female labour force.
Engineer and Minister for Industry, Science and Technology, Karen Andrews, has announced a $11.6 million Boosting Female Founders Initiative to help female entrepreneurs take on global markets and create local jobs.
Ms Andrews acknowledged that female entrepreneurs are underrepresented in innovation and the technology sector due to obstacles in securing early stage finance.
"The first round of the Boosting Female Founders Initiative saw more than 50 female-founded businesses share in nearly $12 million to scale up, create new jobs and take on new markets," she said.
"In the second round, we are providing a further $11.6 million in funding, while also expanding the program to offer expert mentoring and advice for eligible candidates.
"Through the Boosting Female Founders Initiative, we're helping Aussie female entrepreneurs overcome barriers to success and launch their great ideas onto the world stage," says Minister Andrews.
The initiative was first announced as part of the 2018 Women's Economic Security Statement, which was expanded in 2020.  
The competitive grant funding will total $52.2 million and will also include funding in mentoring services with the current founding round open until 22nd April 2021.
Echoing similar sentiments, the Australian Resources and Energy Group AMMA also highlights the ongoing work of women in mining, oil and gas, and the importance of retaining more female employees, managers and c-level executives.
Their latest initiatives include:
• The Australian Women in Resources Alliance (AWRA) - is the industry's leading national diversity and inclusion initiative which facilitates programs, support and guidance to assist employers in building their diversity and inclusion capability.
• AWRA Diversity & Inclusion Advisory Board – is a passionate committee of senior industry leaders who assist with diversity and inclusion program design and improvement.
• AWRA Knowledge Centre – which provides employers with the latest industry information, tools and best-practices for diversity and inclusion policies and workplace cultures.
• Bright Future STEM Primary Schools Program – which builds awareness among primary school students of the industry's diverse and rewarding careers, including hands-on STEM activities and female role model presentations.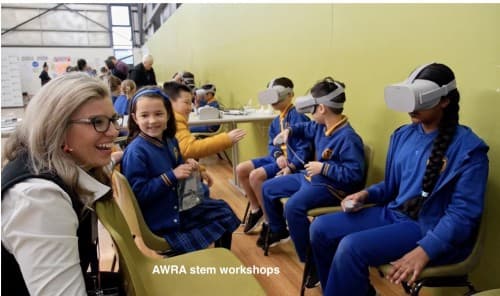 AMMA regularly delivers its Appropriate Workplace Behaviours training to member employees, with a strong focus on discrimination, sexual harassment and inclusive workplace culture.
AMMA Director of Operations Tara Diamond said it was important to highlight exciting new opportunities for highly skilled women to enter the resources and energy workforce.
"AMMA is proud to guide and support resources and energy employers in their commitment to increase female workforce and leadership representation," Ms Diamond said.
"Many employers are looking to fully realise the wide-ranging benefits of increased female participation and have developed industry-leading policies and initiatives to attract and develop women in the resources and energy industry.
"Technology is also dramatically changing workforces in our industry, opening up more opportunities for women through long-term and more flexible career options."
Meanwhile the Waste Management and Resource Recovery Association Australia (WMRR) is kicking off a Leadership breakfast for women in South Australia.
Four inspirational women will tell their stories of challenges they've faced up to through their professional journeys as businesswomen as well as entrepreneurs.
They will include women such as Claire Boan, current Mayor of the City of Port Adelaide Enfield, Alana Potts from Green Industries SA on her work with Packaging and Plastics Reform, Grace Barila with her work with Environmental Services Management from KESAB environmental solutions and Megan Bekesi from East Waste on Education and Promotions.