Published 25-06-2020
| Article appears in June 2020 Issue
WLAN CLIENT AND ACCESS POINT IN ONE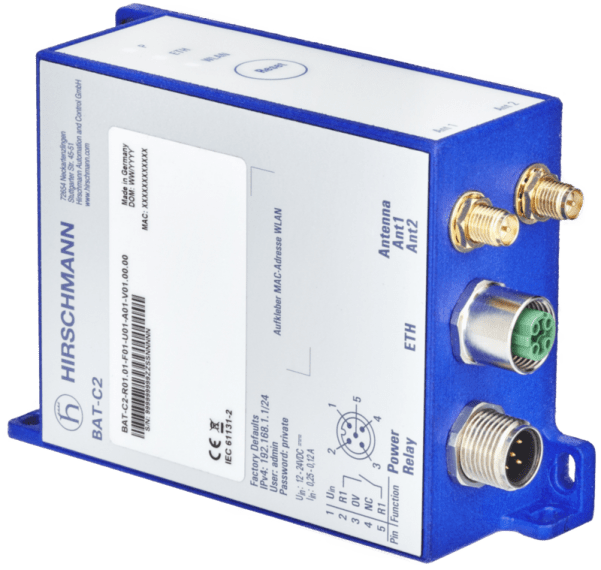 The Hirschmann BAT-C2 offers unprecedented fast-roaming and security to automated environments by doubling as a WLAN client and access point.
Available now from Control Logic, the Hirschmann BAT-C2 features a temperature range between -40 degrees C to 70-plus degrees, and an IP65 rating that is water- and vibration-proof. The BAT-C2 seamlessly integrates into modern industrial infrastructures.
The 802.11ac double-antenna design and high-speed Wi-Fi roaming capabilities give the BAT-C2 superior security and speed.
The BAT-C2 makes an ideal remote Wi-Fi Access Control thanks to its ease of integration. Regular updates and maintenance around the machine can be provided via laptop, tablet or other mobile devices.
The BAT-C2 is also perfect for use on-board critical autonomous guided vehicles (AGV) and robots in industrial applications.
With optimal cost-efficiency thanks to scalable, vendor-neutral integration and energy-saving remote power down of non-essentials, the Hirschmann BAT-C2 is a compact, versatile operator that's perfectly suited for today's increasingly automated industrial environment.
Control Logic
07 3623 1212
www.controllogic.com.au