WISS SNIPS MAKE A MEAL OUT OF STEEL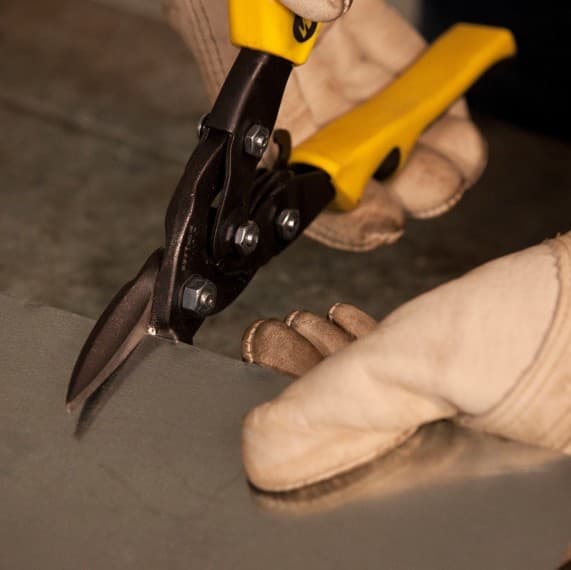 Having tools that you can count on time after time around the home or work site is essential to any DIY or tradespersons arsenal.
Long distance leaders in their own right, the Edge Aviation Snips from Wiss are exactly that, capable of completing any task at hand.
With the ability to cut up to 5km of steel, the Wiss Edge Aviation Snips are the definition of performance.
Perfect for any job big or small, the unique Wiss wave blade serrations spread cutting force across the entire blade, improving cut quality, precision and tool life.
These snips are built to be ultra-durable, meaning they won't bend or break thanks to their industry leading pivot design, giving them longer overall snip life. Combined with integrated stops to ensure the blades open the whole way for maximum length of cut, these snips are the real deal.
Built for the tradie that loves making the job easier, the ergonomic Aviation snips use 20% less force to cut and their handle design and compound-leverage mechanism reduces hand fatigue.
After you've finished, the redesigned latch makes for easy locking.
Whether you're left or right handed, anyone on site can use these to make left, straight, or right cuts with comfort and ease.
Backed with Apex Tool Group's limited lifetime guarantee against any defect in material or workmanship, these tools are made to go the distance.
For more information visit: www.wisstool.com