Wise move: Kärcher industrial cleaners get a makeover
31-08-2010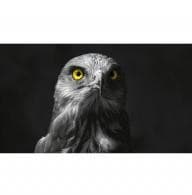 Kärcher's famous range of professional cleaners is being re-branded in Australia under a new prominent industrial grey (anthracite) to distinguish it from the consumer range.
The professional range includes vehicle cleaning systems, drinking water treatment, scrubber driers, vacuum sweepers, industrial cleaning systems as well as Kärcher's famous high pressure cleaners and vacuums.
Andrew Callinan, Professional Business Manager for Kärcher Australia, said that moving away from the iconic yellow represents much more than a simple stylistic change.
"Branding Professional in anthracite clearly separates it from the yellow of the Home and Garden products and communicates a strong sense of professionalism," Mr Callinan said. "Kärcher Professional is a new look, with new products but the same Kärcher quality."
In addition to the new-look Professional range, Kärcher will open new centres throughout Australia to "reinforce their customer-oriented approach."
"The Kärcher Centres will hold the entire product range whilst offering support for dealers, retailers and the end user," Mr Callinan said.
The familiar Kärcher branding is synonymous with the quality in commercial and industrial sectors. 
Kärcher has been a leader in cleaning technology since 1950, when the company released its first hot-water pressure washer. 
Kärcher Australia
Ph: 1800 675 714