Materials Handling & Equipment
| Article appears in June 2019 Issue
WIRELESS ROBOT FEEDS GROWTH FOR ANIMAL FOODS MANUFACTURER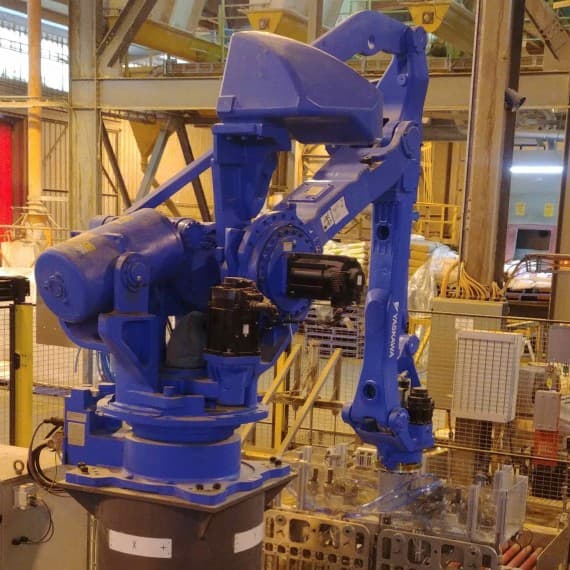 Over 70 years, food and beverage manufacturer SunRice (Ricegrowers Limited) has grown from a single rice mill to become one of the largest branded rice food companies in the world. Built on innovation, initiative and operating excellence, it delivers delicious goods to consumers, and offers a broad portfolio of subsidiary and complementary businesses. It is proudly Australian and recently announced its listing on the Australian Stock Exchange.
More than 40 years ago, it welcomed to its growing portfolio CopRice, a manufacturer and supplier of quality livestock feeds. Its manufacturing process includes rice brokens, rice bran and rice hulls, which are supplied through the rice milling process.
CopRice also manufactures a wide range of quality horse feeds as well as pet food and cat litter, which are sold through agricultural and speciality pet retailers and grocery chains across Australia and New Zealand.
Based on growing demand, CopRice operates three stockfeed mills each with a capacity of up to 125,000t per year and an extrusion plant of 36,000t per year capacity. The company takes pride in its operational excellence and all its facilities are accredited to international standards for quality and food safety management systems.
CopRice has a primary robotic palletiser that is crucial to its business. Used daily, this 500kg payload robot is fitted with an SAS fork tine gripper to pick and place stock feed items. With various sized bags needing to be palletised, the gripper tines have to be in different positions when picking up these bags to ensure that the best quality products are stacked onto pallets for customers.
"We made use of a manual spacer to perform this process previously and looked to SMC to help automate this process for improved efficiencies," says Dawid Croucamp, Robotic and Automation Engineer for SunRice and CopRice.
"In terms of the application, the robot gripper needed to adjust the gripper tines automatically for each item as it was being palletised. The problems that we faced in the past were a limited number of inputs and outputs, expensive fieldbus modules and failed solutions due to vibrations on the gripper."
Croucamp says that it was challenging to install additional wiring from the robot arm to the end-effector, due to the robot's size and elevated height.
"The robot's range of movement restricts additional wiring and cabling," he says. "Cabling would also restrict the future need to expand IO on the robot end-effector."
Ricegrowers Engineering partnered with SMC to develop a customised solution for CopRice, and SMC's wireless fieldbus system, the EX600-W, a recent addition to its portfolio, was chosen.
"Based on the customer's requirements, the EX600-W was the perfect solution for this project," says Angus Christian, Area Sales Manager Australia and New Zealand for SMC Pneumatics. "We had only recently launched it in Australia, and we were all pleased with the outcome during the initial trial phase."
Croucamp says that the EX600 was affordable and easy to install and that the sales and technical support were outstanding.
"The expandable option on the slave manifold allows us to easily add more valves or IO units in the future as needed," he says. "In time to come, we plan to add more IO units and valves to the EX600-W to replace all the existing fieldbus IOs."
The EX600-W is Ethernet/IP and Profinet compatible, can withstand electric noise and is suitable for harsh, industrial environments. It is highly reliable and flexible, and makes use of frequency hopping techniques to prevent interference from other wireless equipment. Data also encryption stops unauthorised access.
As a wireless unit, the number of cables and connectors is also cut to minimise installation, modifications and maintenance time. The risk of disconnection and circuit breakage is also significantly reduced to both performance and productivity.
SMC Pneumatics
02 9354 8666
www.smcanz.com